Our Family Photos
From the beginning
Return to Bob & Carol's homepage
Anton & Frances Wolf's (Bob's maternal grandparents) farm-boarding house
about 1920
Here is some Czech, Polish and Eastern European music from the 30's and 40's
Here is one my Uncle George, who just passed away, had on a Decca record.
I have looked for it for a long time. It was from the 1940's, I think, because
I played it while he was in the Navy.
I Can't Leave My Girl Behind. by Freddie Fisher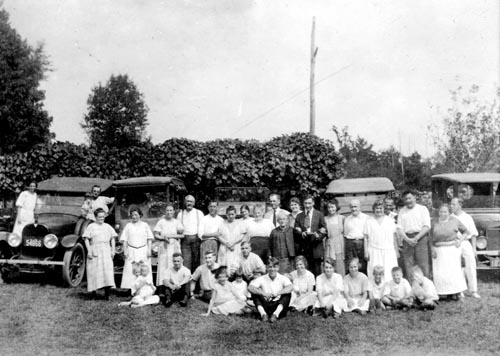 Summer boarders and some of the family taken in 1923.
Elsie is holding George, Ottillie is the last girl on the right
in the front row. Frances is 3rd from the left in the second row and Anton
is 5th from
the left in the same row.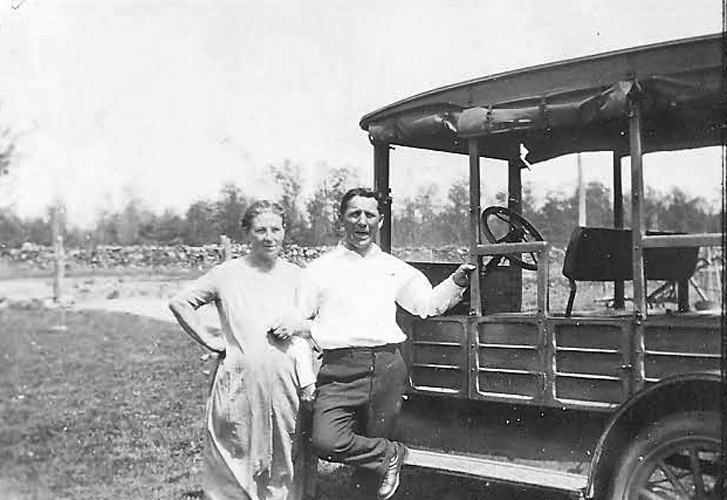 Babicka (Babi) & Dedecek (Dede or Jeda) with the "Station Wagon"
used to transport their boarders
to and from the Old Saybrook train station. About 1924.
Photo from Ronald Wolf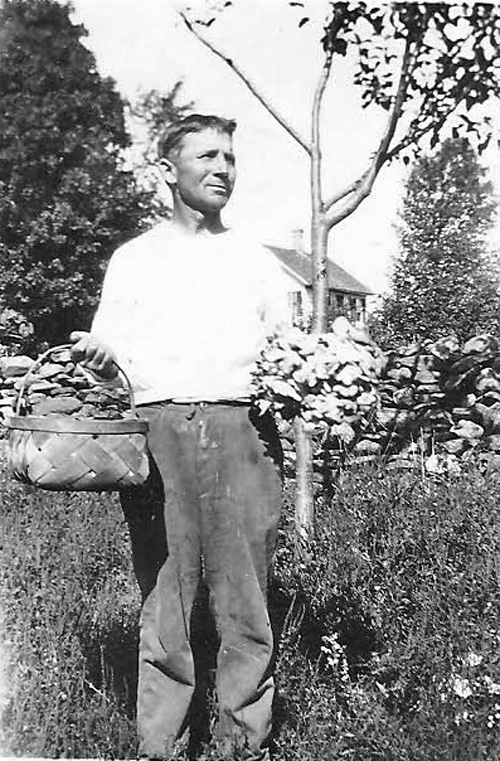 Taken Anton Wolf, Dedecek (Dede or Jeda) with fresh picked mushrooms.
about 1924
Photo from Ronald Wolf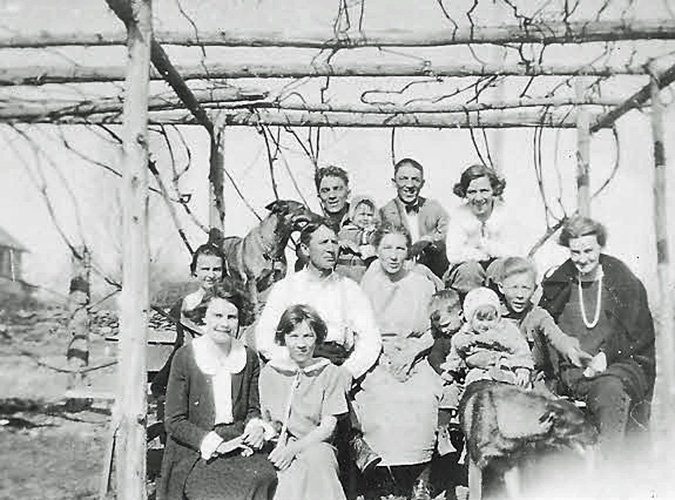 From the top, left to right.
Ludwig holding Little George, Frank, Bob's Mom, Tillie,
Eunice(Margaret's sister), Dedecek (Dede or Jeda), Babicka (Babi), Mrs. Ray (Margarets mother),
Margaret (Frank's wife), Elsie, Big George, Peggie(Frank's daughter) & Ed (Ronald Wolf's father)
about 1924.
My Mom (Tillie) is wearing cootie garages*!
*Cootie garage: One of a pair of hair puffs worn over a woman's ears. c. 1920
use (definition from Wentworth and Flexnel's Dictionary of American Slang)
*Cootie was originally British naval slang for a head louse
Photo from Ronald Wolf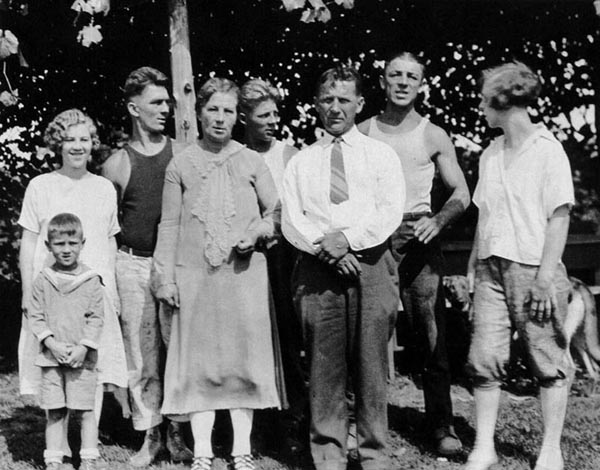 Bob's maternal grandparents, aunts, uncles and mother.
George, Elsie, Ludwig, Babi (Frances), Eddie, Dedecek (Dede or Jeda, Anton),
Frank & (Bob's mother)Ottillie Wolf. Aunt Mary is not
in this picture take about 1926.
Anton Wolf arrived in this country on Feb.18,1898.
Frantiska (Frances),Frank and Ludwik arrived on July 7, 1898.
The following are their passenger records.
Anton is on line 13 and Frances on line 4. Their sons Frank and Ludwick are
on lines 5 and 6.
http://www.ellisisland.org/search/passRecord.asp?MID=12201702580073184512&FNM=ANTON&LNM=WOLF&PLNM=WOLF&RF=52&pID=602477090090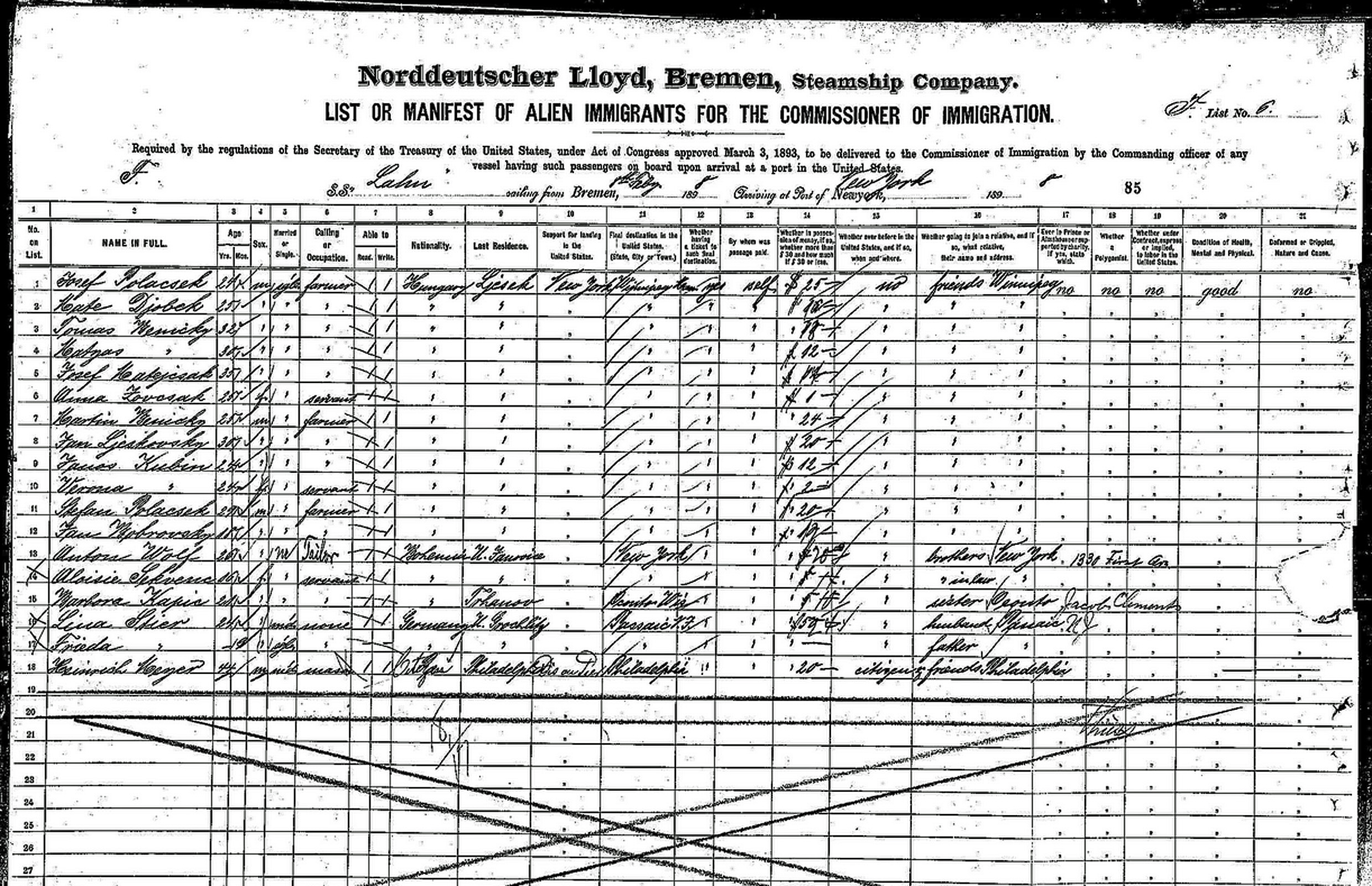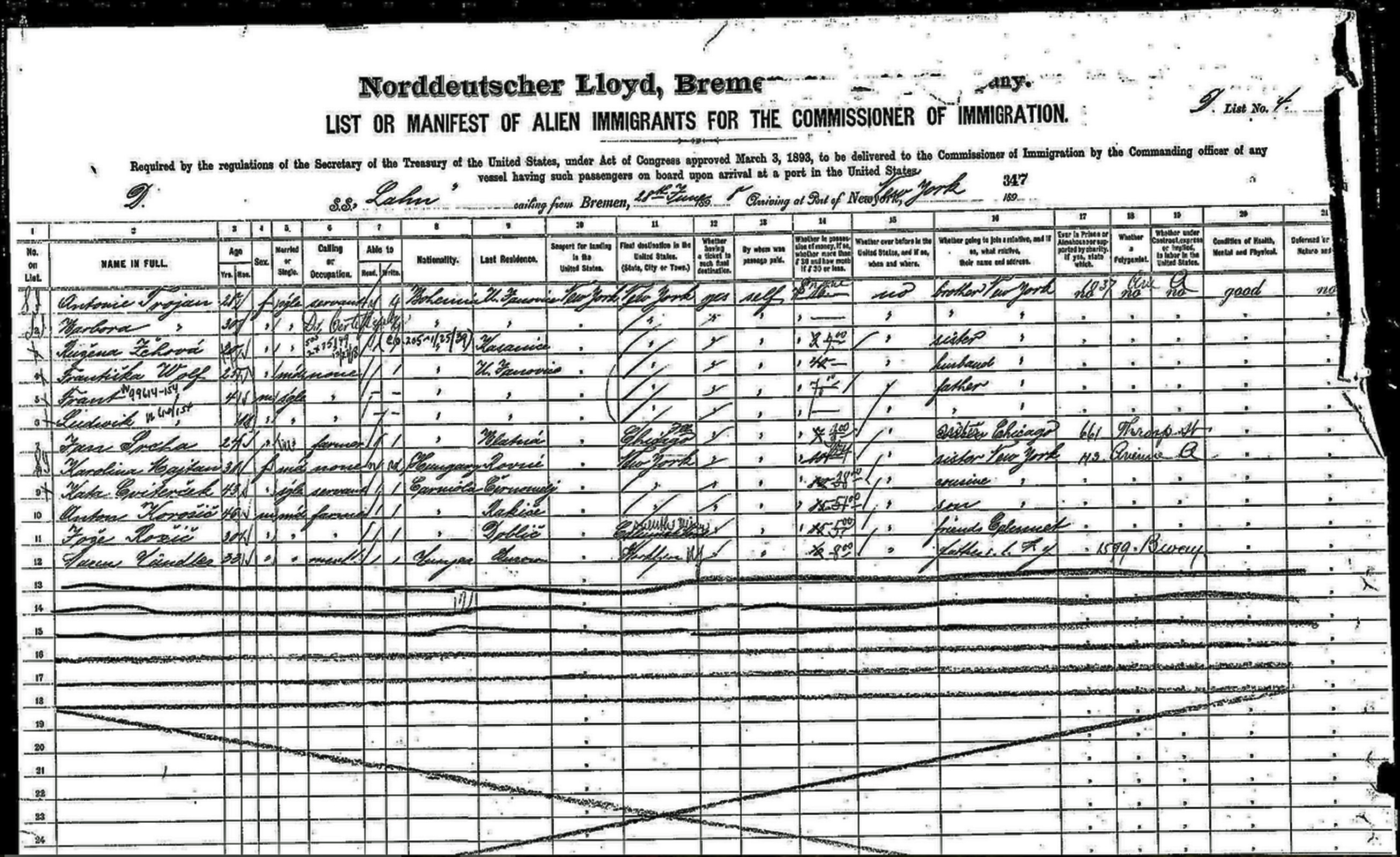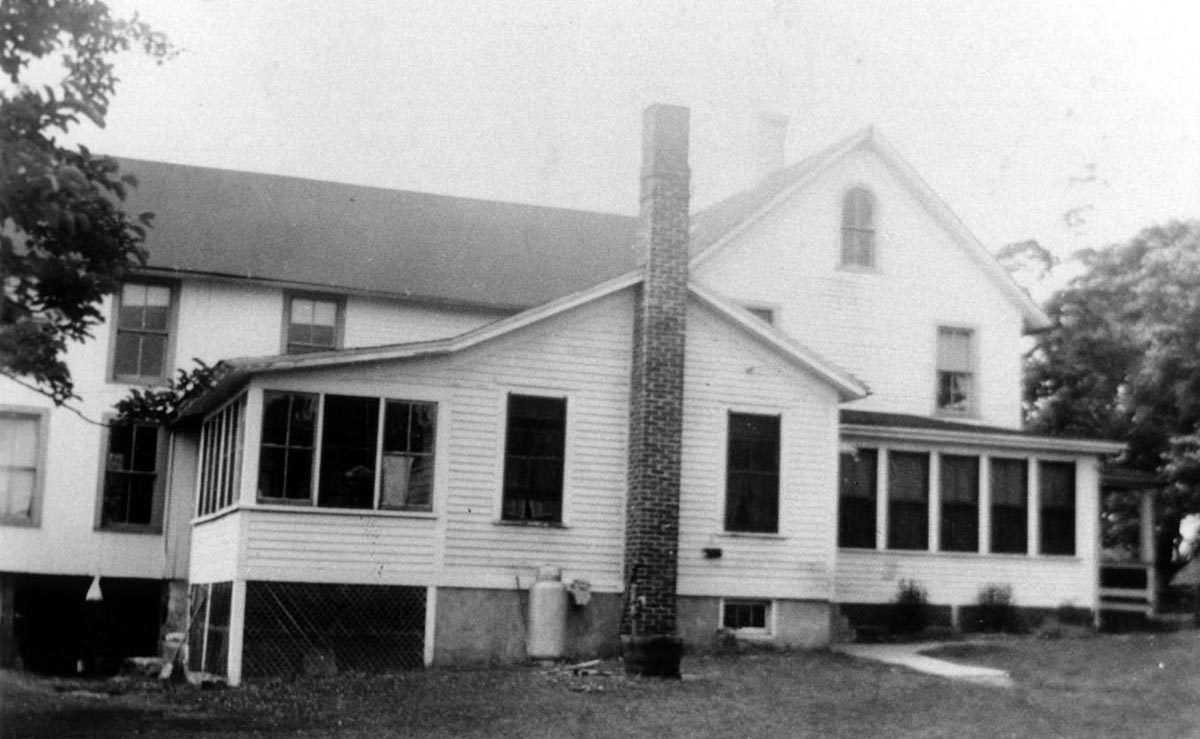 Anton & Frances Wolf's farm-boarding house about 1940
Bob's maternal grandparents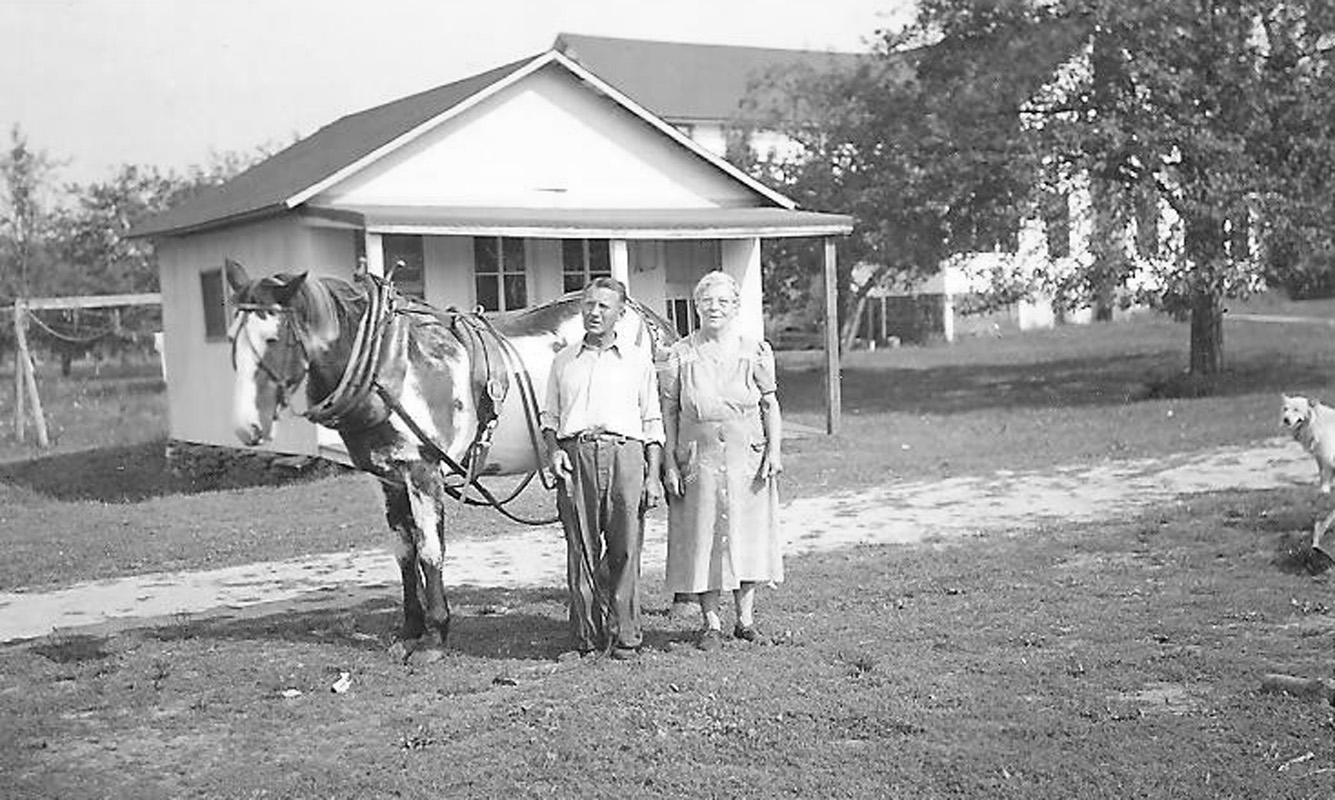 Dede, Babi & Moly about 1940
Bob's maternal grandparents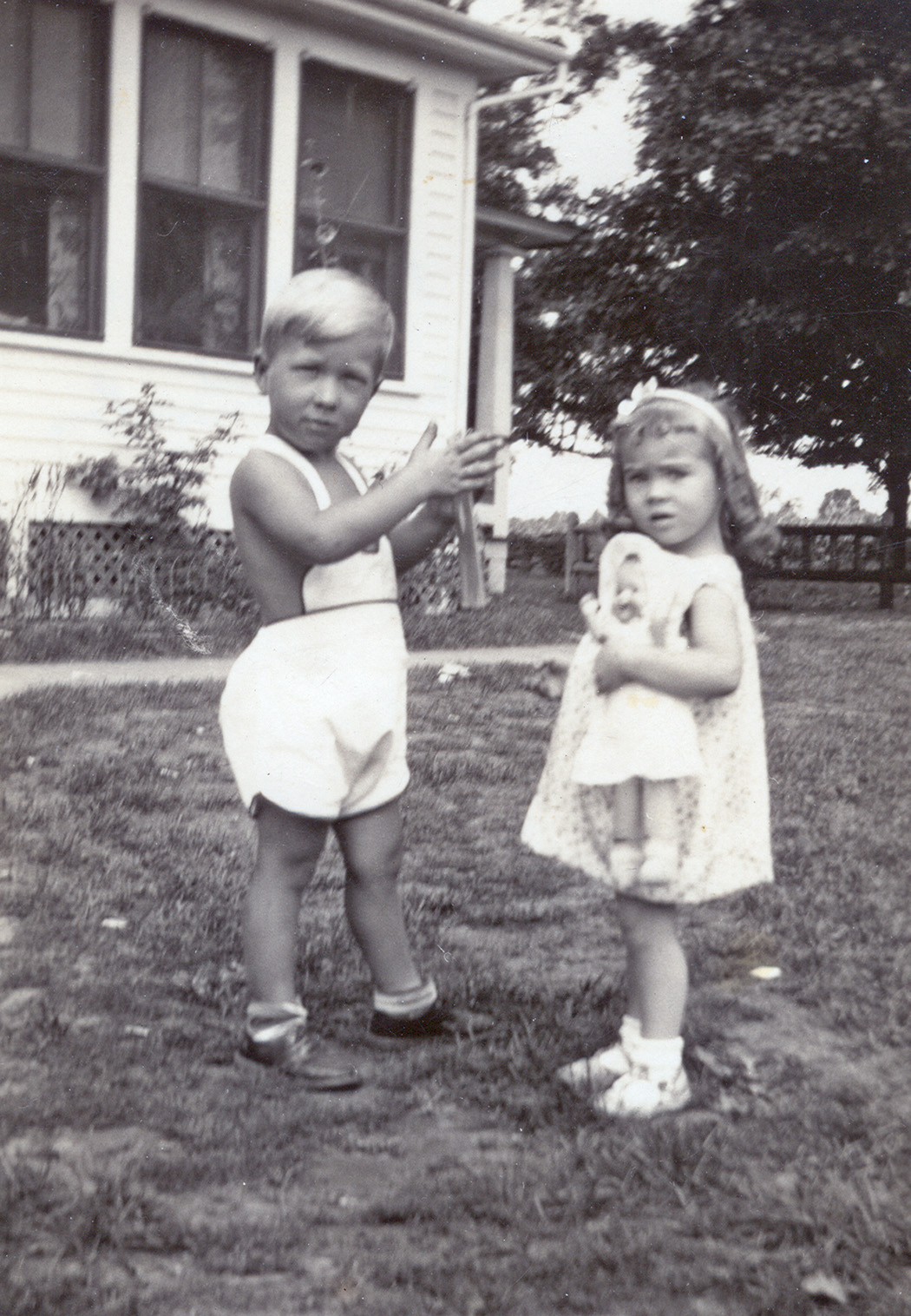 Bob & cousin Frances on the farm, about 1936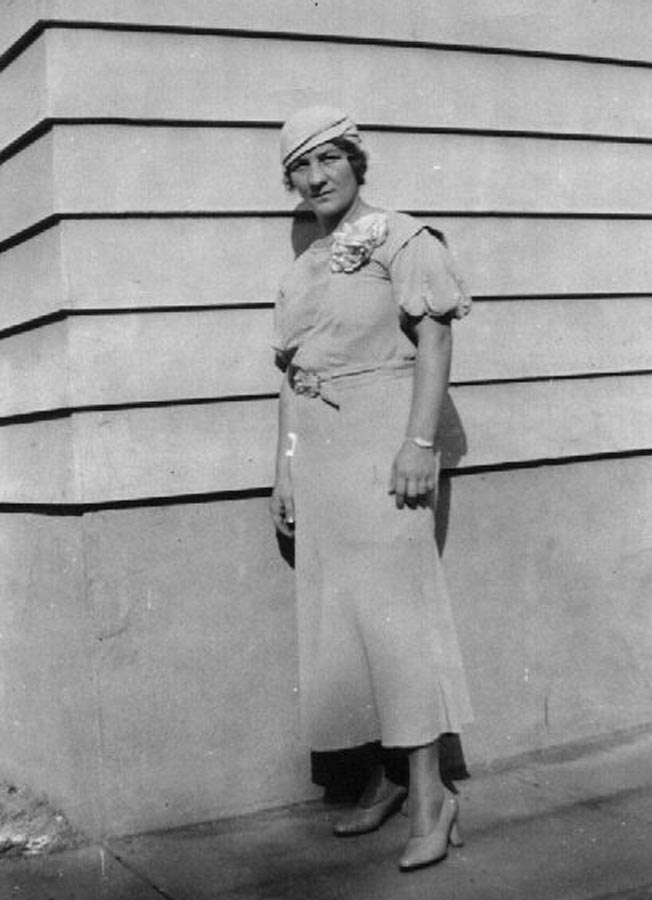 Mary Wolf-Treitler June 1934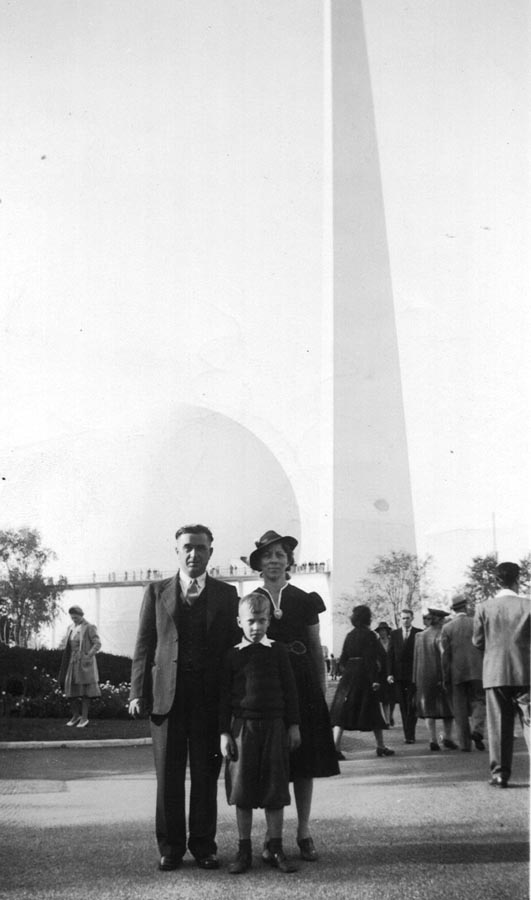 Bob's Dad, Mom and Bob at the
1940 Worlds Fair Flushing, NY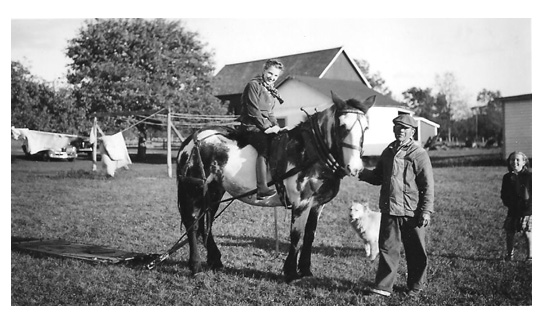 Blanche on Molly, Dede and Frances about 1943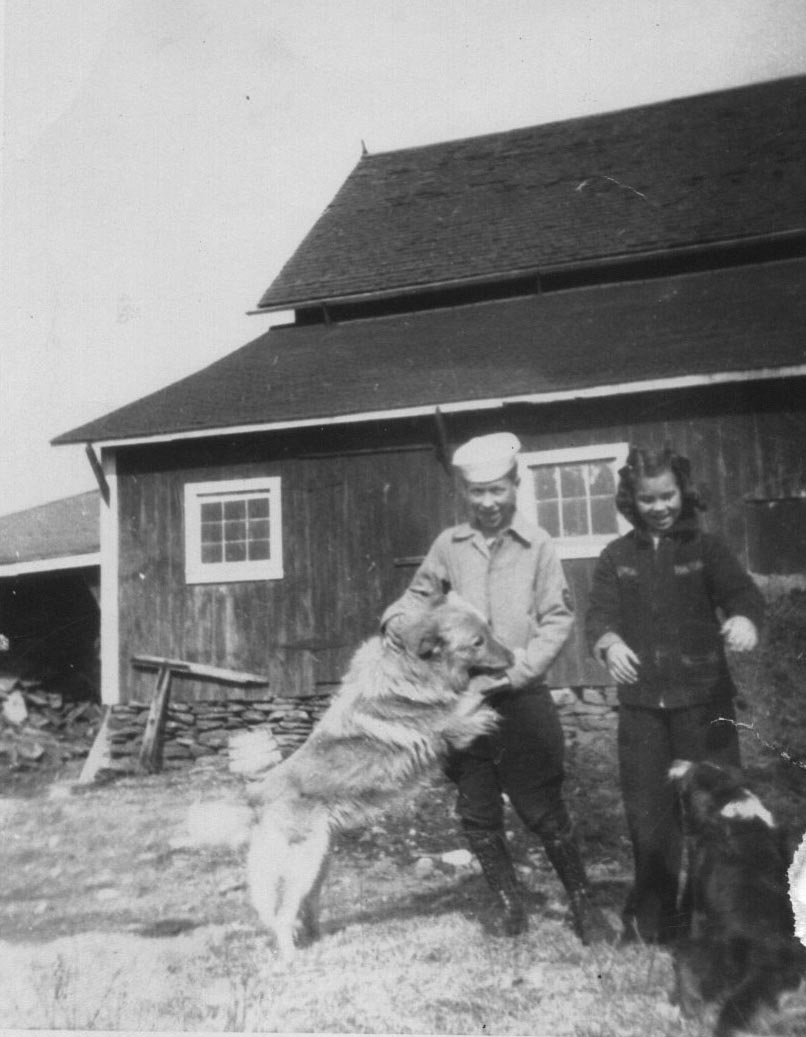 Bob & Frances behind the barn and in front of the
manure pile with Tippy and Phillip about 1944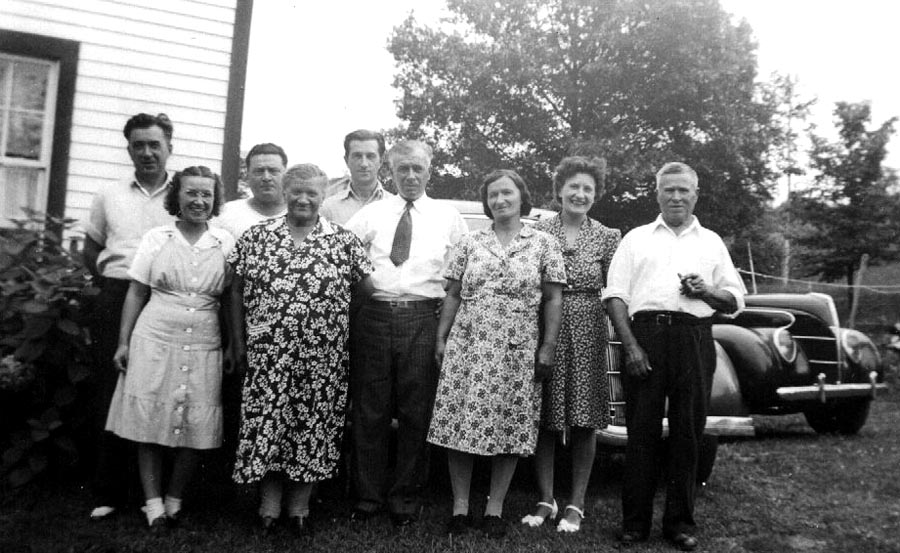 The Spiwak family: Bob's father Roger, Sofie, John, Mary (Bob�s
Grandmother), Joe, Frank, Carry, Annie, John (Bob's Grandfather).
Stanley is not in this photo. Photo taken about 1943.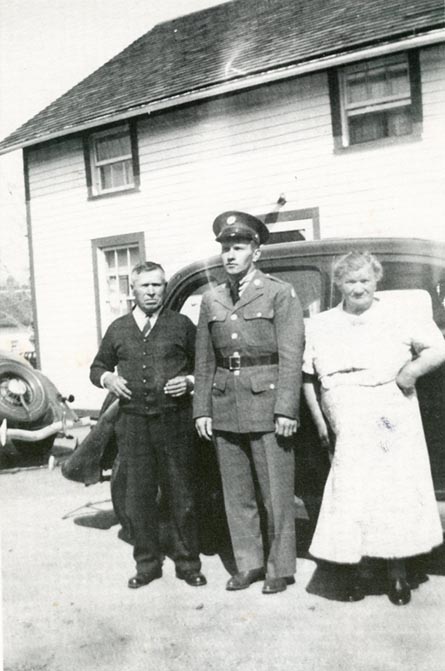 John, Stanley & Mary Spiwak taken
about 1943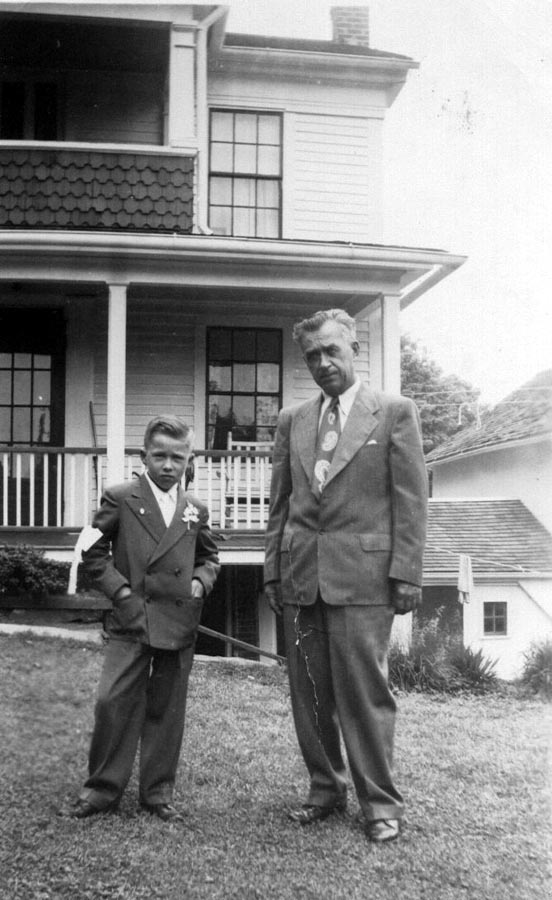 Bob's brother Roger & Bob's Dad
First Communion about 1949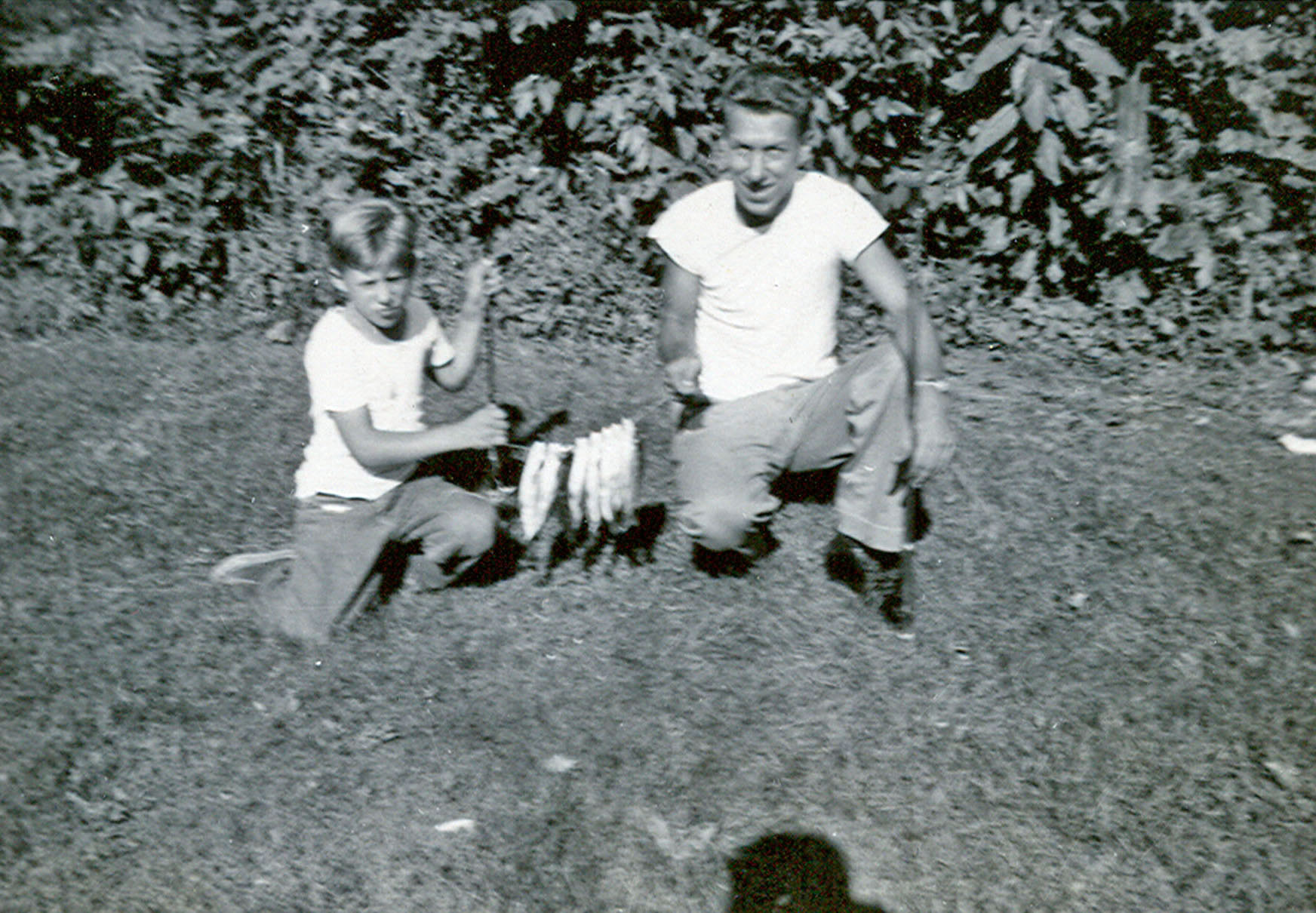 Roger, my brother, and Bob with brook trout about 1950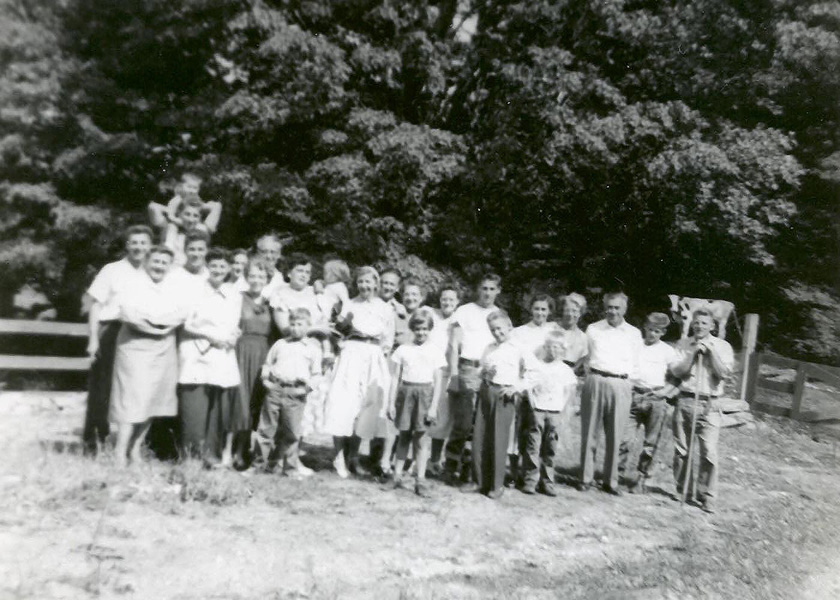 Ed & Mae Wolf's Anniversary 1953.
From Left to Right:
Stanley Svoboda, Sylvia Svoboda, George Wolfe, Dot Wolfe,Behind George is Bob Treitler holding Bob Junior,
Jane Treitler,Elsie Colgan, Jim Colgan, Anna Wolf, holding Brian (George & Dot's son).
In front of Anna, Peter Svoboda, Eleanor Howard and Bob Howard (neighbors of Ed & Mae),
Mary Treitler, Diana Wolf, Elizabeth Thayer(neighbor), Ron Wolf,
Roger Spiwak (Bob's brother), Mae Wolf, Dick Wolf, Tillie Spiwak, Roger Spiwak(Bob's Dad), Ted Wolf and Ed Wolf.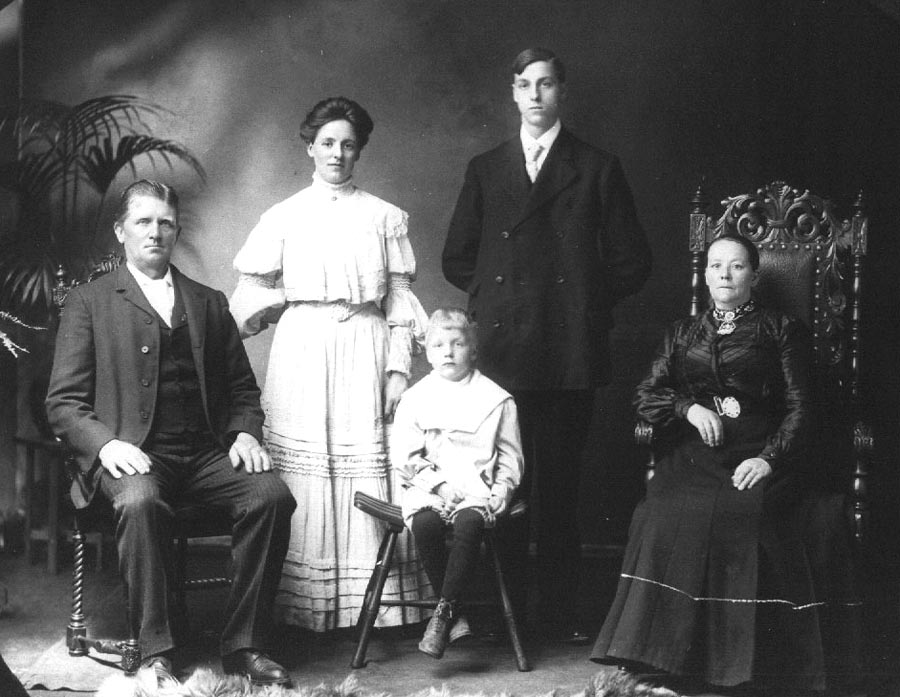 Carol's Grandfather Berger Anderson, Aunt Clara, Uncle Reinhold,
Father Carl and Grandmother Augusta. Taken in Sweden about 1902.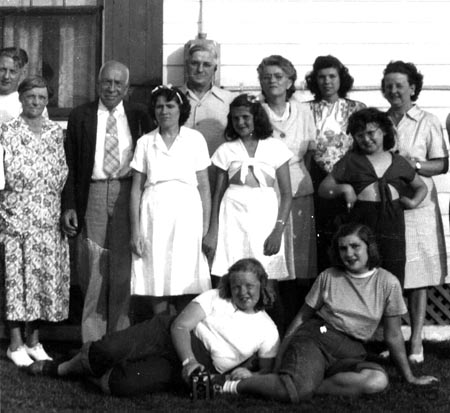 Carol's Uncle Reinhold Anderson, Aunt Clara , Grandfather
Nicola Juliani, Aunt Stella Juliani, Father Carl Anderson, Carol,
Mother Mary, Sister Claire, family friend, family friend. Seated: Carol�s
cousin Clara and Dolores. Photo taken about 1946.
Nicola Juliani arived in this country on Oct. 15, 1907 along with
Antonio, Pietro, Alfonsina and Stella
Click here to see Nicloa Juliani's Ellis Island passenger records.
http://www.ellisisland.org/search/passRecord.asp?MID=12201702580073184512&FNM=NICOLA&LNM=JULIANI&PLNM=JULIANI&RF=7&pID=102107170257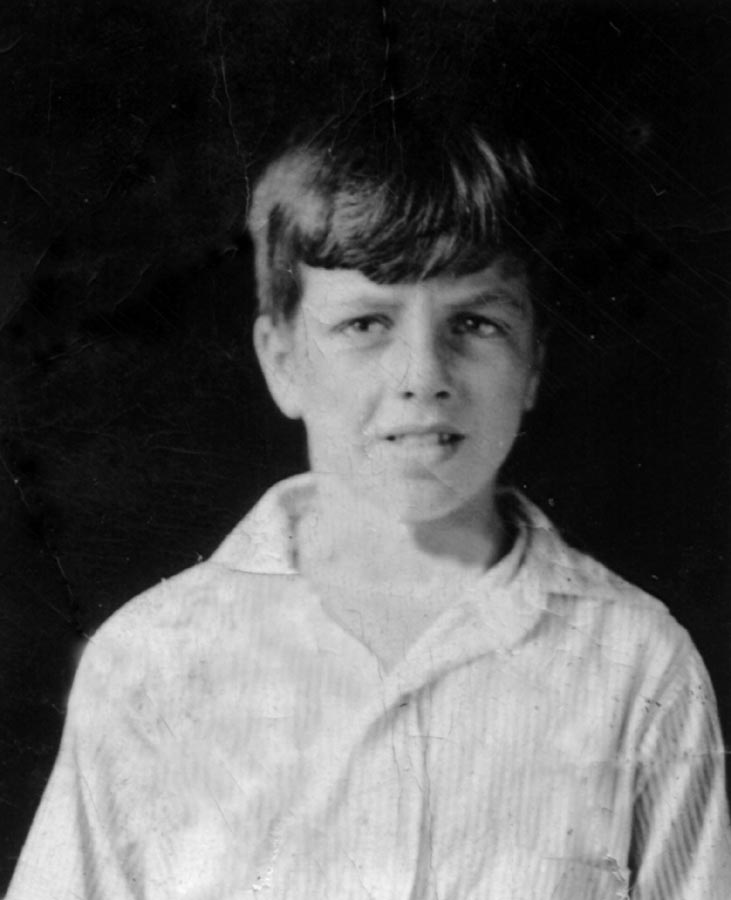 Carol's brother Carl (Bud) Anderson
about 1934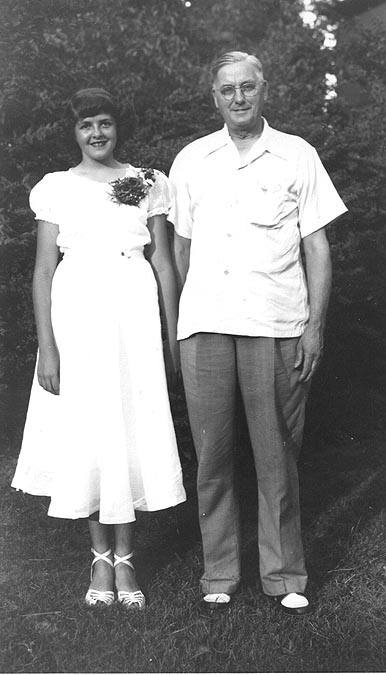 Carol & her Dad June 1949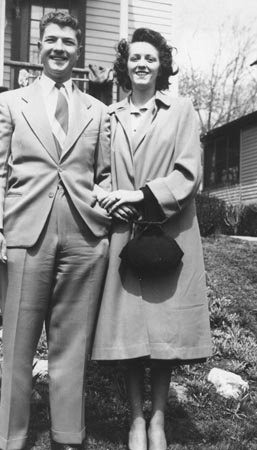 Carol's sister Corrine & husband Steve
about 1948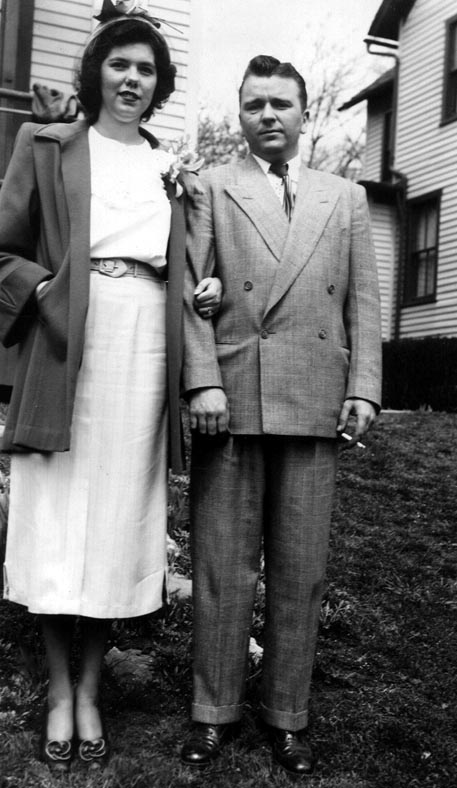 Carol's sister Claire & husband Ed
about 1948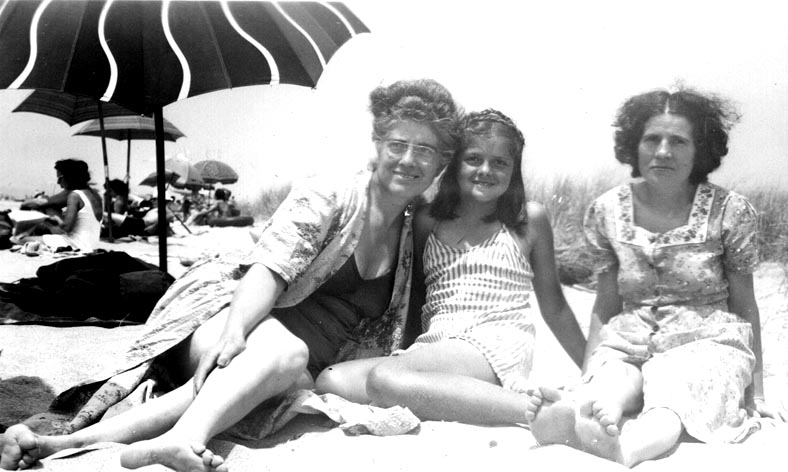 Carol's Mom, Mary Anderson, Carol & Aunt Stella 1946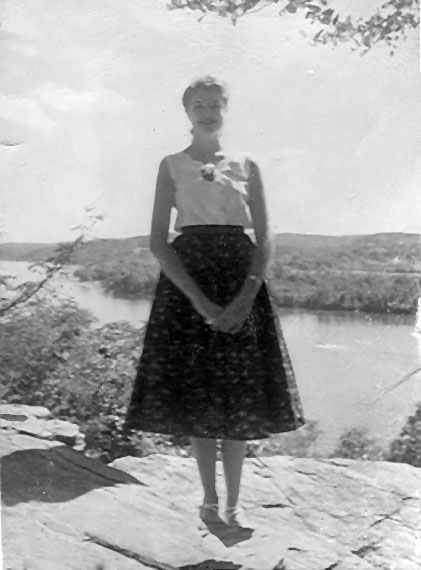 Carol at Gillette's Castle overlooking the Connecticut River 1957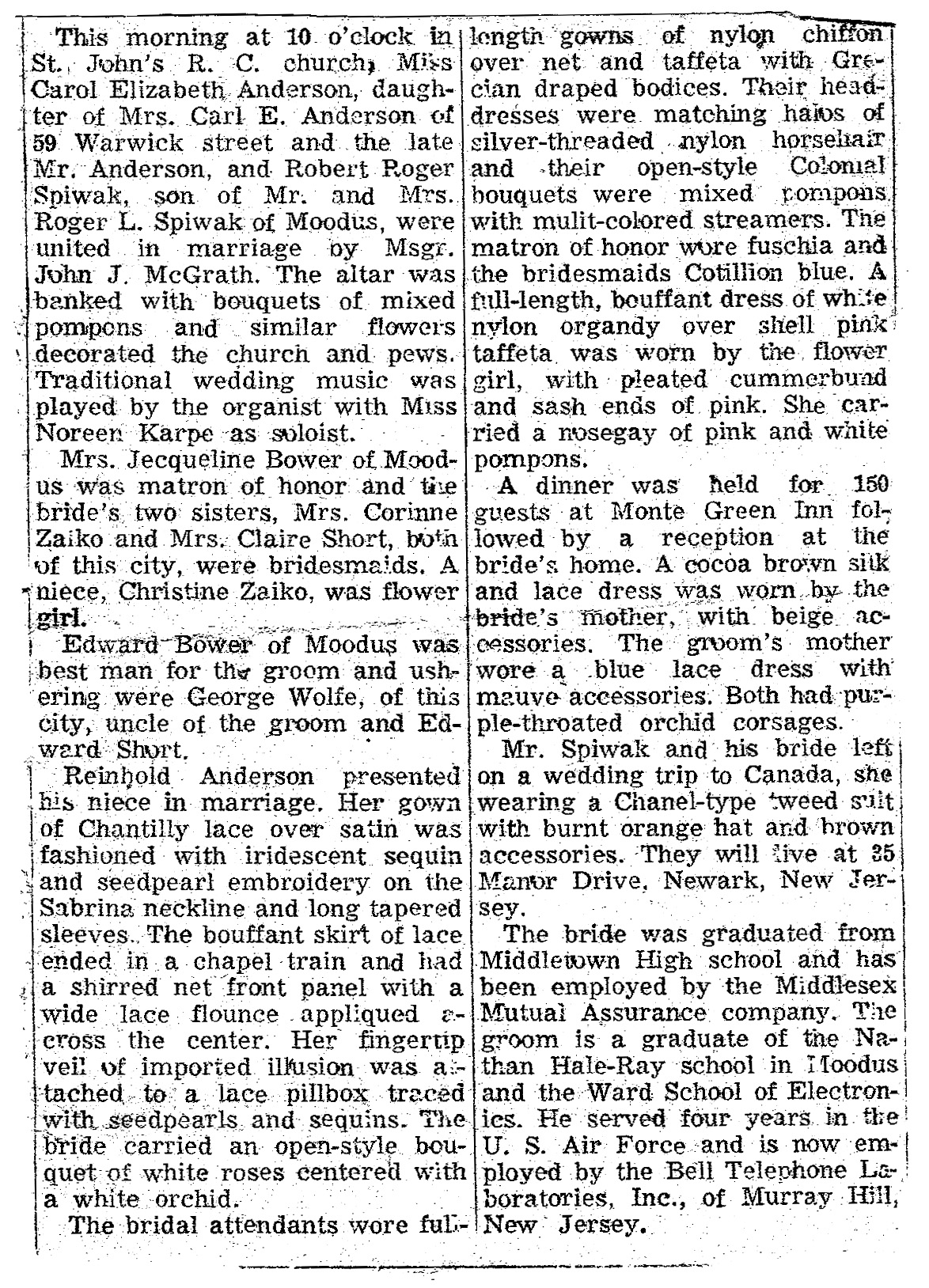 Carol and Bob's Wedding Anouncement In the Middletown Press
September 21, 1957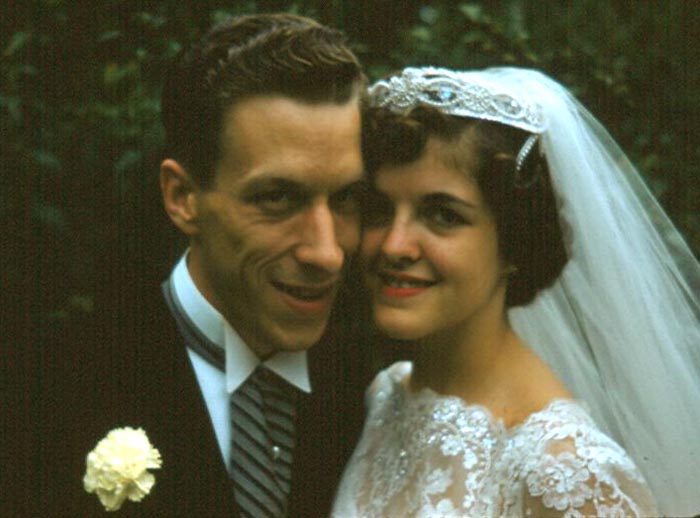 The result was Carol & Bob's Wedding September 21, 1957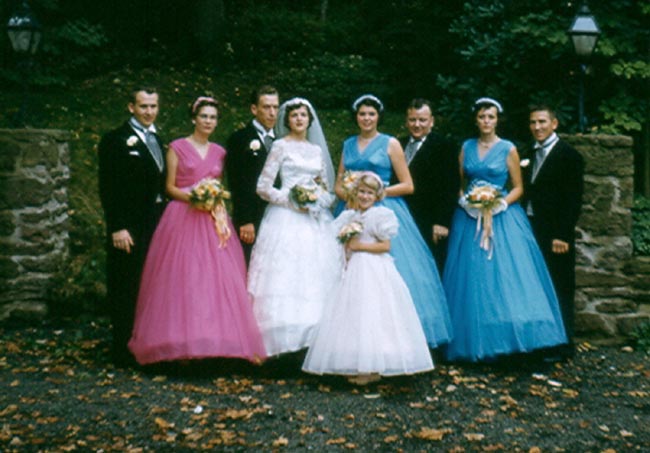 Left to right in the wedding party:
Ed Bower, Jackie Bower, Bob, Carol, Clair Short, Ed Short,
Corrine Zaiko, George Wolfe and the flower girl; Christine Zaiko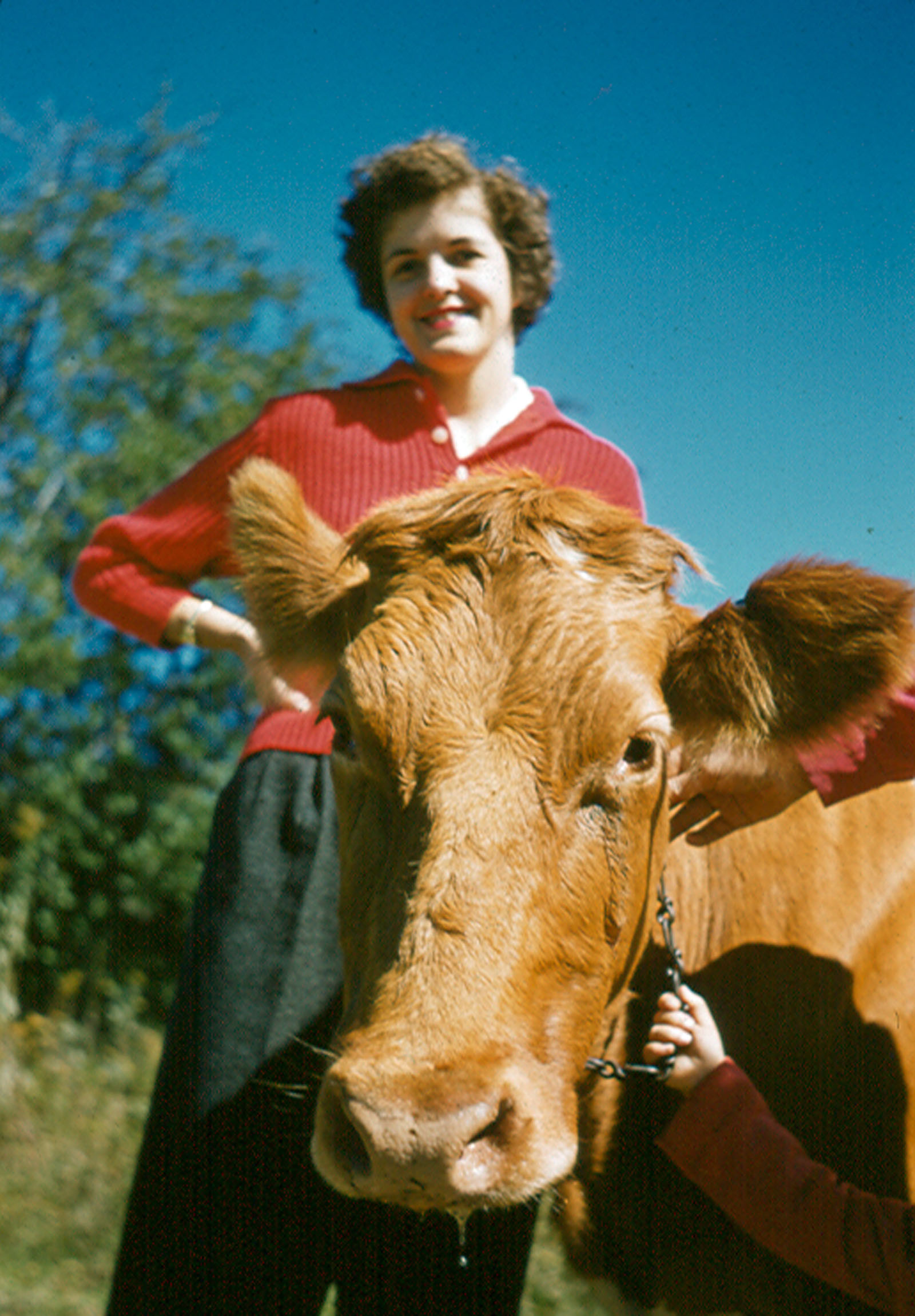 O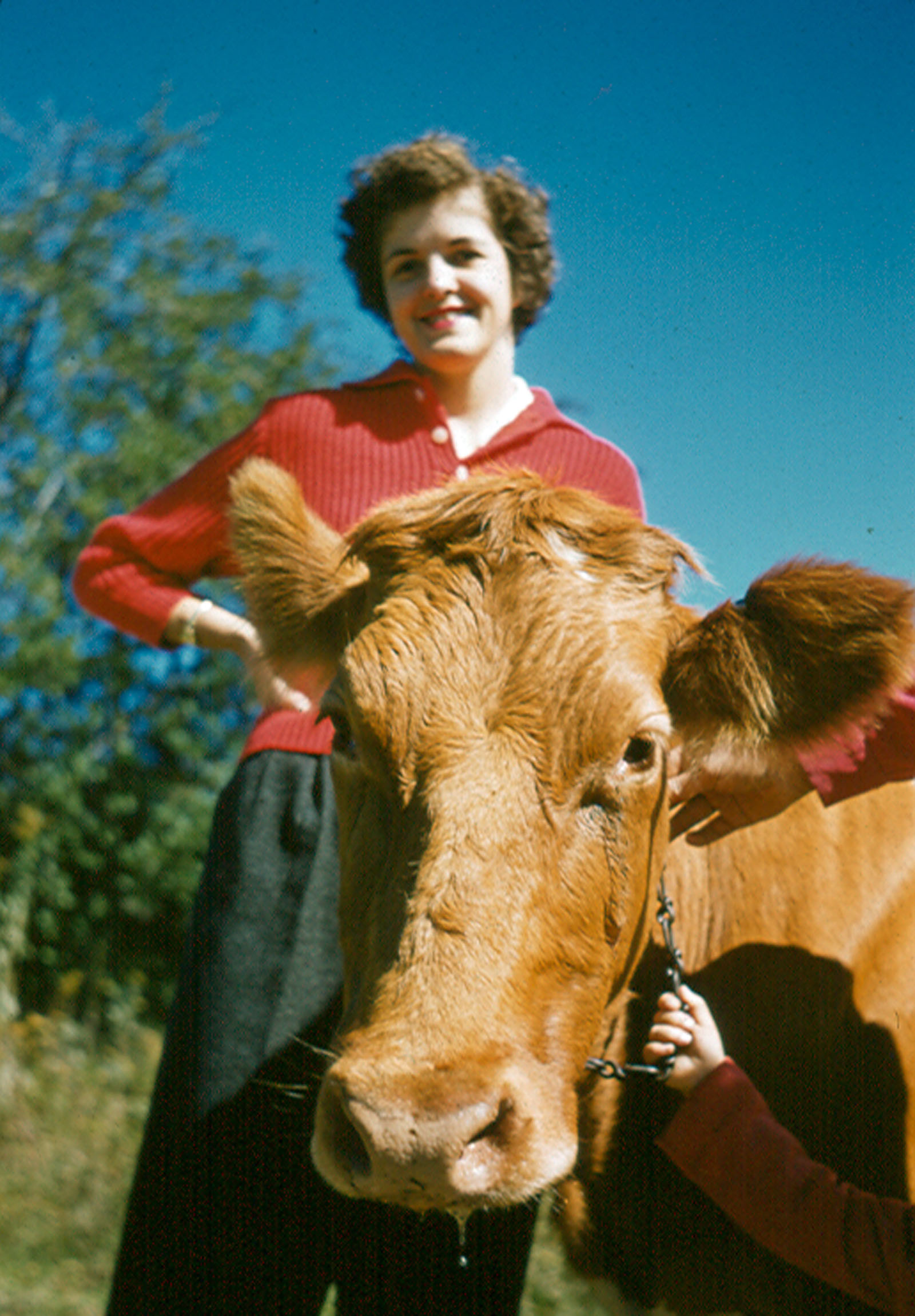 On the way home from our Honeymoon we stopped at
my uncle Eddies farm in Massachusetts. Here is a photo
of, as my uncle would say, "two good looking Heifers".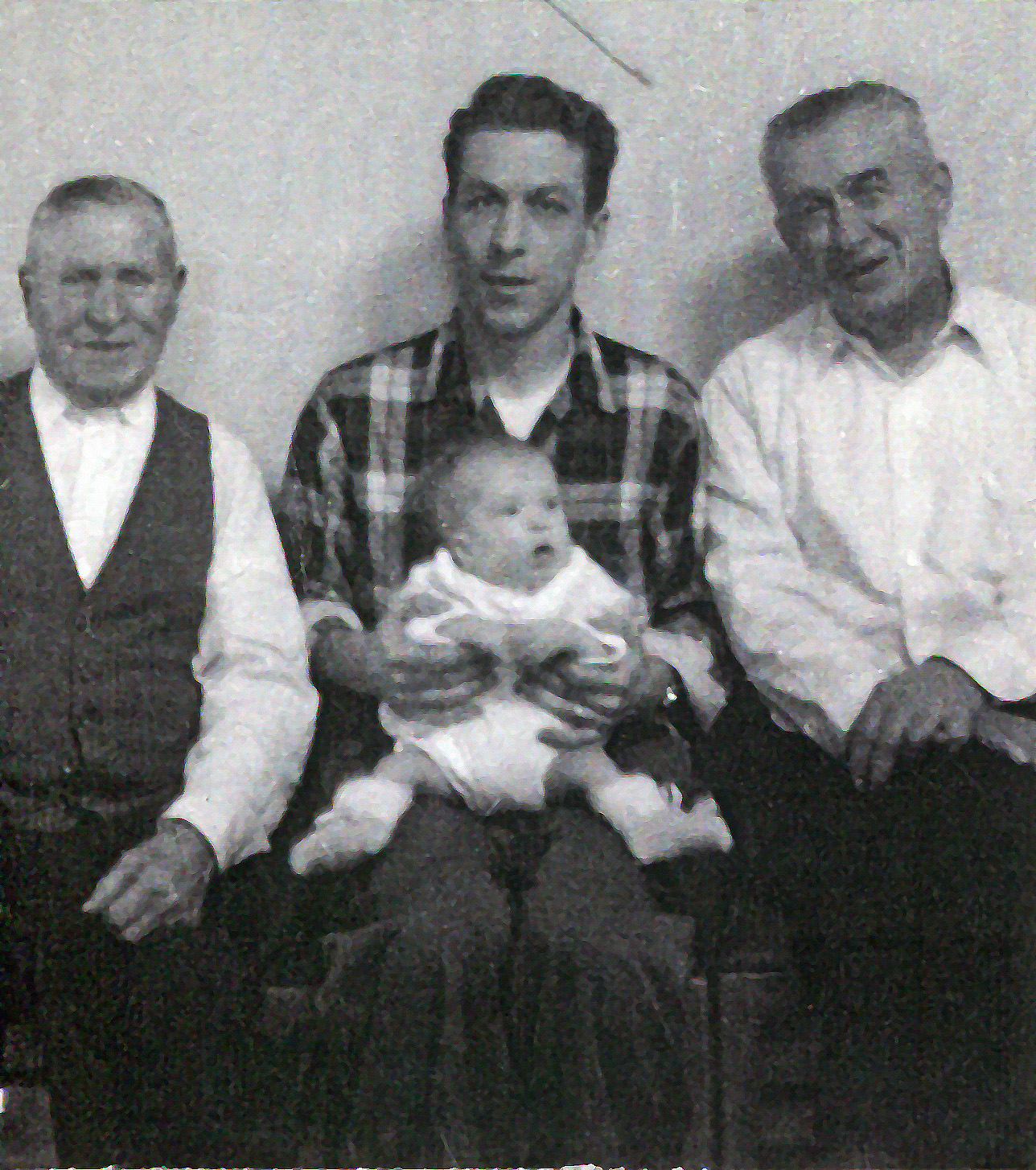 Four generations of Spiwaks: John my Grandfather, Roger my Father, Bob (Me),
Robbie our son.
Photo was taken in 1958.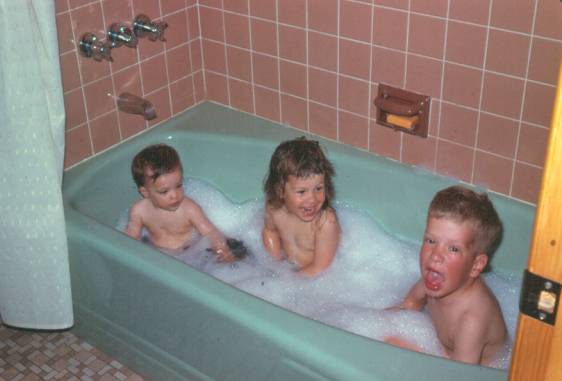 Rub a dub dub three kids in a tub.
Maureeni-spuchini, Rosie-dosie and Robbie-dobbie
May 1963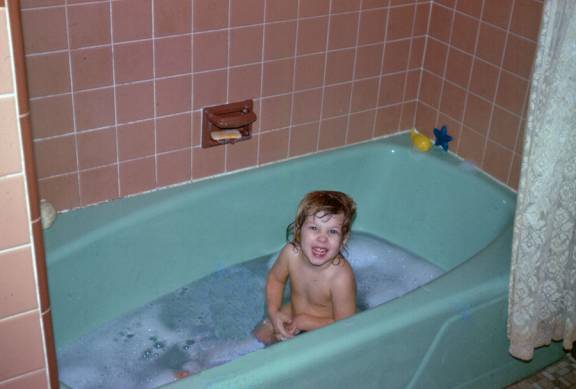 Lydia-pidia
July 1971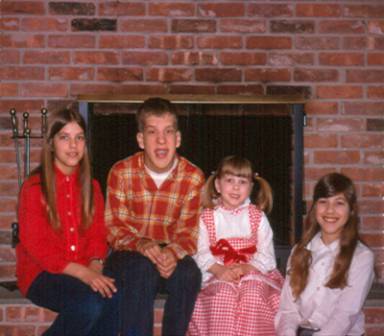 Maureen, Robbie, Lydia and Rosemary
Christmas 1972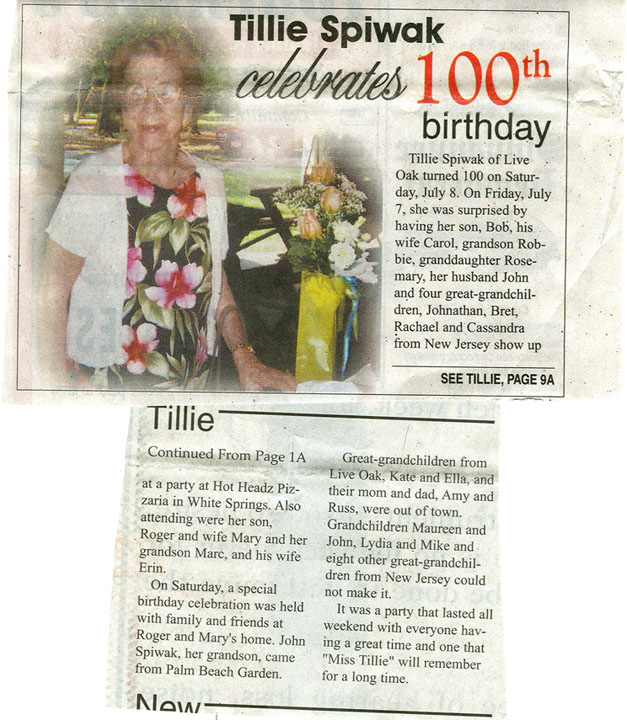 Mom's 100th birthday. July 8, 2006, Live Oak Florida.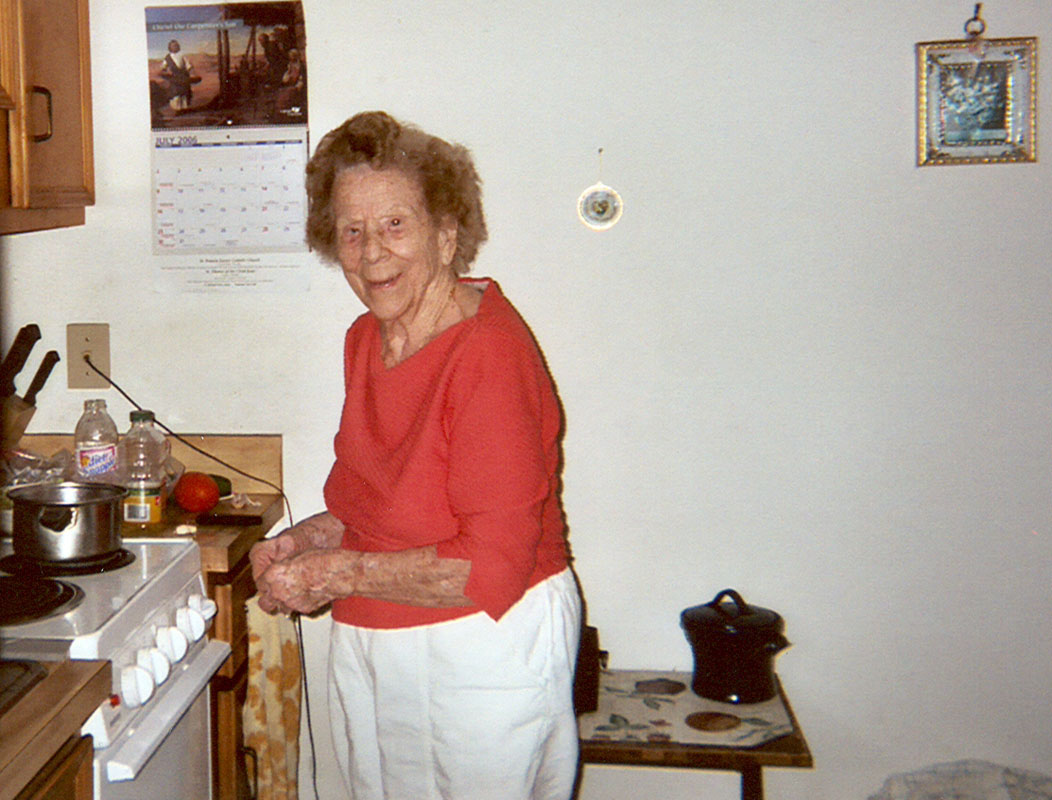 Over 100 and still cookin. July 9, 2006, Live Oak Florida.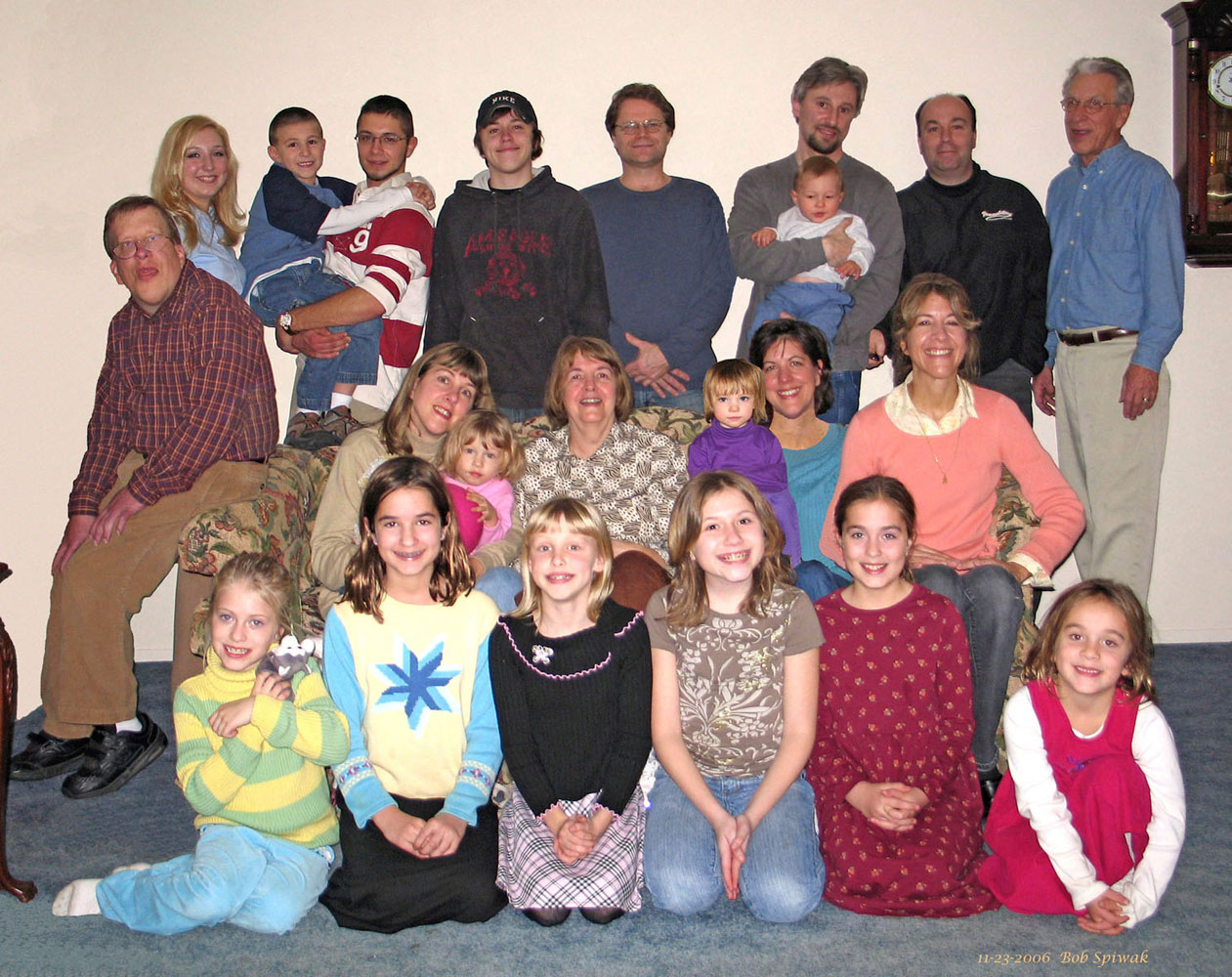 Bob & Carol Spiwak's Family 11-23-2006
First Row:
Cassandra, Marissa, Colette, Rachel, Joelle, Elise.
Second Row:
Lydia, Celine, Carol, Gianna, Maureen, Rosemary.
Third Row:
Robbie, Christina, Jared, Jonathan, Brett, John,
Baby Chase, Mike, Bill, Bob.
John & Rosemary's Family:
Jonathan & his friend Christina, Brett, Rachel, Cassandra
Bill & Maureen's Family:
Marissa, Joelle, Elise, Gianna
Mike & Lydia's Family:
Colette, Jared, Celine, Chase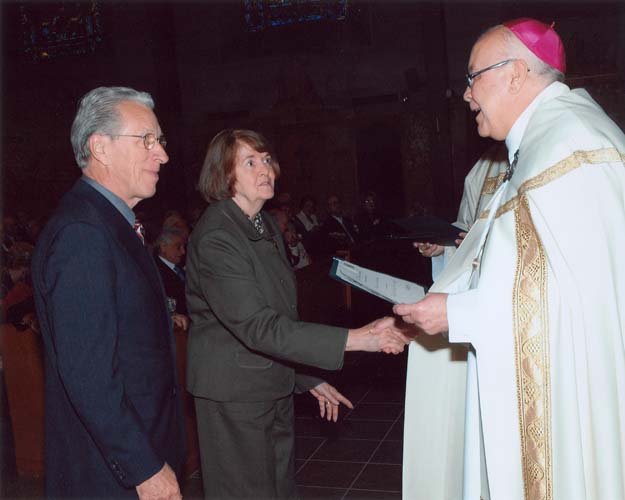 Bob & Carol Spiwak's 50th anniversary with Bishop Paul Bootkoski 9/21/2007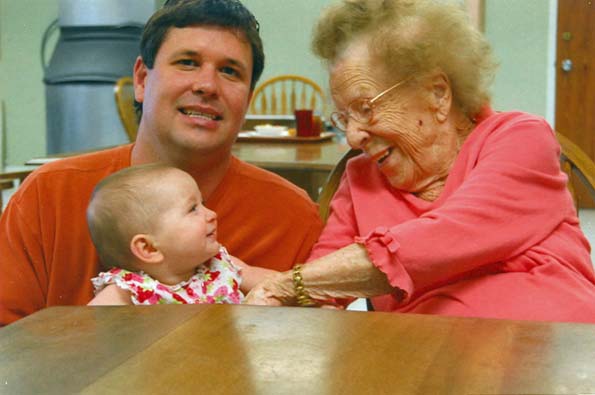 Mom's last picture. Taken with Marc Spiwak and her Great Granddaughter Haley 5/2009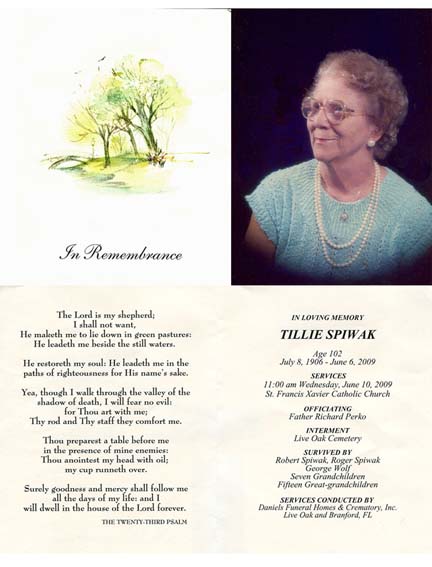 Mom's Remembrance 6/6/2009
<![if !vml]>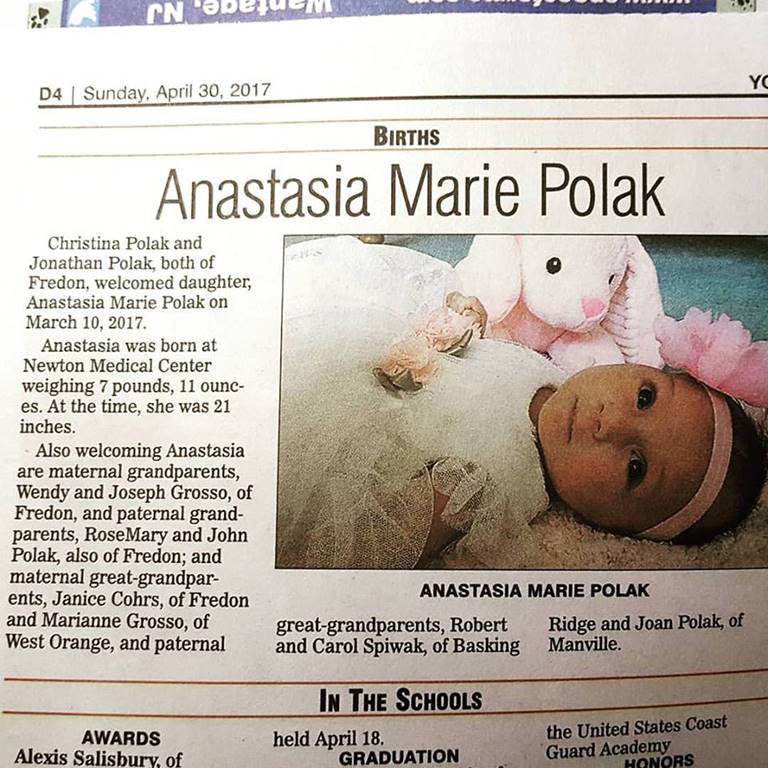 <![endif]>
Welcoming our Great Granddaughter Anastasia Marie Polak
Born March 10, 2017
<![if !vml]>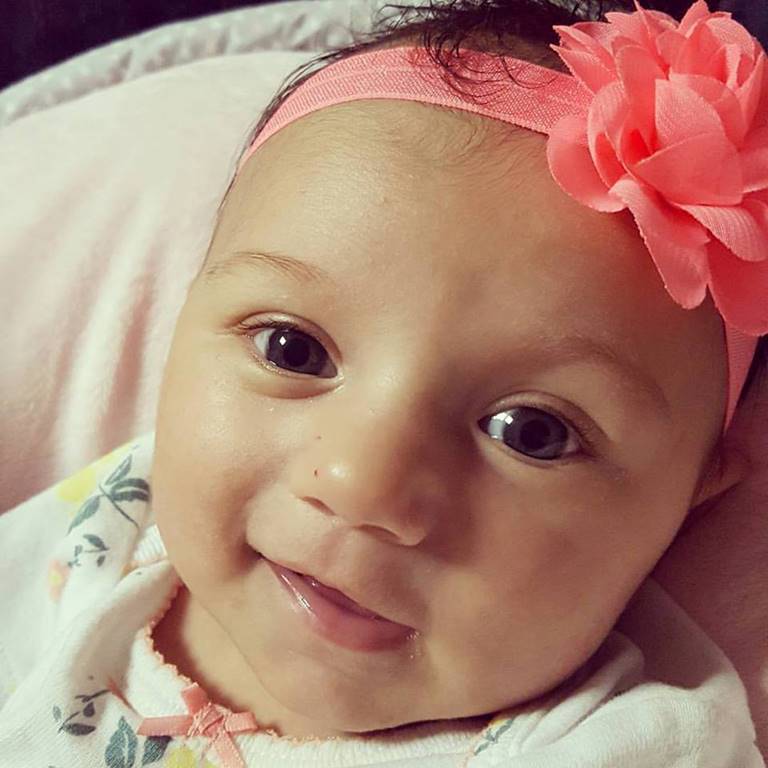 <![endif]>
Anastasia' first smile
<![if !vml]>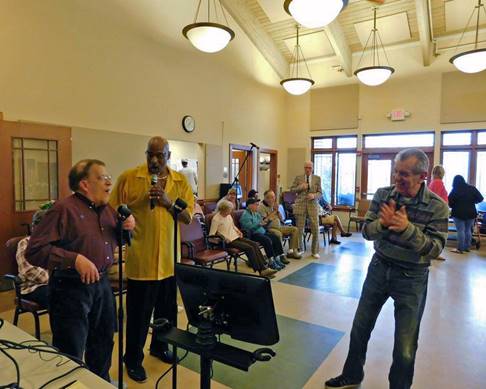 <![endif]>
The Adult Day Center "Happy Go Lucky Chorus" led by Gary Morton
<![if !vml]>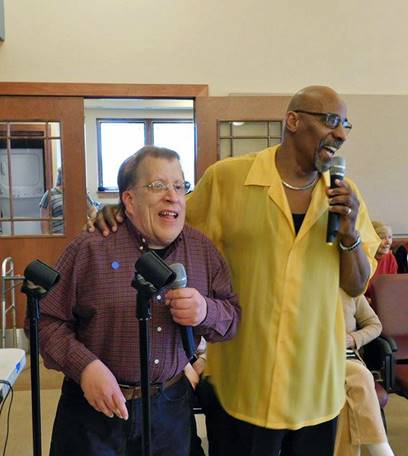 <![endif]>
Gary Morton and Rob at the Adult Day Center
Here are a couple of videos of Rob singing:
and