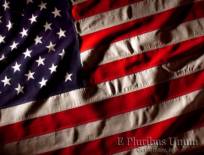 USAFSS 136th CSS COMSEC
Veterans Biographical Website
Back to Bob Spiwak's USAFSS 136th CSS COMSEC Home Page
List of Biographies:
Don Maddux
Virgil Ashford
Kendall Ropp
Dick Bergman
Bob Spiwak
Joseph C. Burns
Anthony Lemons
Bruce Case
Fredrick R. Wagner
Jacob Roskam
Dean B. Vallery
James F. Swain
Oliver A. Rickert
From Don Maddux, 08/015/05
I enjoyed your post on Nagoya and Korea. Can't seem to place you, but remember a lot about the old country in the east. I got to Moriyama in July 1950 and was in Korea off and on for years. The last time I was there was in l978. I went to K55 and one of our trucks we had, 059, was still there on the hill---they called it skivy nine. The van was being used as a munitions storeroom of some sort. K-55 was a hot COMINT site in those days and a lot of good people went thru that site, as all the others. I left Japan in Oct 57 and Fuchu and COMSEC. I went to March AFB in the COMINT business and went to printer school and became an instructor before sgoing to Darmstadt Germany. Had a good tour in Germany, took my young wife from Hawk Point, MO. and arrived on or wedding anniversary---our first one. I was on shift work almost the whole 4 years and then we went to Misawa Japan for 5 years. I did a student tour in Pensacola Florida and went to TUSLOG 94 in Karamusel, Turkey for 3 years and then to Tiawan for 2 and a half years, then to Shemya Alaska---then back to Misawa for 4 years and then to Good buddy to help run the school and retirement. We came back to Missouri in April 79 and bought a car wash, small engine shop and drove a school bus for 25 years. I sold the car wash and small engine business in 90 and worked for the new owners and others and still do ---a half day a week. I missed the reunion in Colorado, but have made the others. We have a Darmstadt group---a Misawa group and many others, but stick to the Command reunion, COMSEC and Misawa mostly. We live in the Hills of the
Missouri river---near Herman. I-70 is five miles north and I-44 is 44 miles south. I visit Scott field often just to keep in touch.
We have two kids close by. I fly model airplanes and work with the handicap and the nursing and care center---life has been good and busy----Don Maddux
don maddux
redhead6_682@hotmail.com


From Virgil Ashford 9/18/2005
I was a professional student waiting to get old enough to join the AF to fly, I finally got my draft notice in 51 so joined in March 51 went to Lackland then to Keesler for Radar school, they riffed that project, stuck me with Radio Op , ended up in Security Service in Brooks AFB, was frozen for cadets at Det. 12, played all sorts of Sports there. I got My class date and they washed me out on an eye which proved a snafu, so ended up going to Nagoya in 1953. I drew high card three times in a row to stay out of K55, then married men volunteered so they could shorten duty tour and I never went to Korea, Not even when Cpt Bob Reckner wanted me to fly over with him.(I did make that mistake once, with Sky King). Had a good tour, ended up an analyst with Boyle, Fuchs, Anderson etc. Played a lot of sports with Cassutt, Dean et al, traveled with sports to all the COMSEC tournaments. Graduated to civi, went to school for awhile, ended up on the Phoenix Fire Dept. Retired from there, Went to Nuclear Plant as Firefighter 10 more years, 31 in all, Had plumbing business on side (lost to first wife) farmed for a few on the side (lost to the second). Team Roped for years (lost my horse to the Third). Was good enough to win buckles and saddles, three years to team roping finals. Had Cancer in 97, beat that, had quad bypass in 01, beat that, still going strong, sold out in Phenox with this building boom, moved to Blythe Ca, Am single now, take care of older Uncle here, set around writing and reminiscing now. Still walk 3 miles a day and weight train (Maintenance) 30 mins a day.Right now I am writing a book just to do it.
Virgil Ashford
vrgate@ispwest.com
From Kendall Ropp 9/19/05
I was born in Dowagiac, Michigan on January 15th, 1928, then moved to Pokagon, Michigan where I attended a one room school house. The school had 6 rows of students, one row for each grade. My Father was a tool and die designer. Due to the economic disaster of the depression, we moved to Edwardsburg, Michigan and assumed the responsibility of farming a 240 acre farm with 8 cows, 2 mules and 2 horses. My chores included milking 4 cows every morning at 6:00 AM and again at 6:00PM. I attended school in Edwardsburg by riding my bike to and from school. My Mother passed away at the age of 54 years while we lived on the farm in Edwardsburg. I only finished the 8th grade when WW2 came along and my Father had an opportunity to continue his trade with Bendix Aviation in South Bend, Indiana. I lived in South Bend, Indiana until I was 16years old and decided that I wanted to be in South Florida as opposed to the winters in Indiana. I hitchhiked to Miami, Fl and resided there until the Korean war came along in 1950 and on November 21st, I joined the USAF and took my basic training at Lakland AFB in Texas. In 1951 I was transferred to Nagoya AFB in Japan for a short period of time and then on to Korea where I was a radio operator. I fulfilled my one year tenure in Korea and then back to Japan for transfer to McDill AFB in Tampa, Fl where I became an analyst for the balance of my tour of duty. During my tenure at McDill AFB, I obtained my highschool GED and then attended Southern University to obtain my BA degree in accounting.
I am still a practicing accountant working full time from my home in Oakland Park, Florida. I am married to a wonderful lady named Darlene who has stuck by me through 16 years of cancer. We own a 35 food travel trailer fifth wheel and like to travel whenever the opportunity presents itself. We also own a Historic home in Sebring, Fl and have been in the process of restoring it to its original condition in 1925.
IN GOD WE TRUST
WELCOME TO AMERICA...
Kendall Ropp
k.ropp@worldnet.att.net
From Dick Bergman 9/19/05
Enlisted in September 1952. Raio Intercept training at Keesler until late August 1953 then to Det#2 at Brooks for one month. Received orders for overseas deployment from Camp Kilmer on the Gen. Maurice Rose and debarked at Bremerhaven Germany in early November.
I was assigned to Det#4 136th CSS at Camp Pieri (an Army base-5th AAA) just outside Wiesbaden which remained my home base for the next three years. Not much to talk about except that I was the ground monitor for the first U2 flight over the former USSR in July of 1955. Now that was excitement!.
I took my discharge in Sept. 1956 , got a job, married and started raising a family (1 boy, 1 girl) In 1967 I returned to school at night and received my BS with honors in 1973. After that I went to work for National Can Company as a Human Resource manager and progressed to Employee Services and Industrial Safety Director for the glass division.
I am now retired for 10 years and enjoy many activities such as antique restoration and repair, competative running, hunting and a local ukulele band.
Neglected to mention; I was born in Chicago in 1933. Got my degree in Psychology from the University of Wisconsin.
We have six grand children, 5 boys and one girl. The two oldest grand sons are now at Fort Shelby awaiting deployment to Iraq.
Dick Bergman
odin@mia.net
From Bob Spiwak 9/21/05
I was born on November 29th 1931 in a very small town in Connecticut called Moodus. Moodus is an Indian name for noises, which are heard frequently coming from the local caves. I quit high school at age 16 and started working in a lampshade factory. After about three years, in April 1951, I joined the Air Force took basic training at Samson AFB in New York, and went to Scott AFB as a private first class to study radio repair. I was then assigned to Brooks AFB as a corporal to await a clearance and assignment to a radio security squadron. While waiting for my clearance I, like many others, was "demoted", due to the change from the AAF to the USAF, from corporal (NCO) to A2C and started taking turns at KP. I finally got assigned to the 136th CSS Detachment 12. I worked for/with Major Krula, S/Sgt. Bohac, S/Sgt. Pierce, S/Sgt. Lemons, Lt. Wilson, S/Sgt. Fletcher and T/Sgt. Burns
For about the next six months I did radio repair and taught a class in basic electronics. At the end of 1952 I was assigned to the 136th CSS Det. 6 in Moriyama-cho, outside of Nagoya, Japan. I "shipped" (I thought I had joined the Air Force) out of California at the end of January 1953. In Yokohama I met Ed Harrop (coming for his second tour). We left for Nagoya but due to bad weather we flew to Taegue, Korea then Miho, Japan and finally took a train to Nagoya.
By April 1 1953 I was at K55 Osan-ni, Korea replacing Irving Moody at Det. 6 Section 1. We lived in tents and the radios were in huts on the backs of 6Xs until our Quonset huts were built. T/Sgt. Hayes and later T/Sgt. Brown was in command of Detachment 6 Section 1. We shared Hill 170 with C Battery of the 398th AAA, which had 40mm and 50 cal. antiaircraft guns. We also ate in their mess.
We had some great vehicles in Korea. Our personal carrier would only go up our hill backwards due to a pinhole in the fuel line. The fuel tank had to be above the carburetor. Our jeep lost a front left wheel so John Fox, Emil Wilson and I took a bottle of booze to the motor pool sergeant and we swapped hoods (they had the serial numbers) with a working jeep.
Who remembers the night that our fifty kilowatt diesel generator ran away? We were playing cards when the lights started to get brighter and brighter and then went out. We all ran outside to watch the generator run faster and faster until the engine head began to glow red. The fuel injectors failed. No one wanted to get close to it for fear it would blow up. Finally T/Sgt. Hayes, using a long stick was able to pull the fuel hose from the diesel barrel. A few minutes later the generator gave out a loud shriek and died. It boiled out all 20 something gallons of water from the radiator.
During my stay in Korea word came that our billets had burned to the ground. Lucky for me all of my civilian clothes and most of my dress uniforms were in storage. I made A1/c and returned to Japan in November.
In December 1953 we flew to Yokoda Air Base on a mission to monitor some Air Force nets. The plane was flown by "Rapid" Robert Reckner our CO. Rapid was his MARS amateur radio handle. On our way we flew past Mount Fugi in our C-47. Unfortunately we recorded everything using 60 cycle recorders not knowing the power at Yokoda, Japan was at 50 cycles. Upon our return to Moriyama we found the tapes unreadable. But it was a fun trip.
My next job was to run the Moriyama club, which served steak dinners, hamburgers, beer, free coffee etc. I ran the club until I went stateside in late summer of 1954. A lot of beer was consumed in that club. These were about the best nine months in my Air Force career.
I spend my last six months in the Air Force at the 26th Radio Squadron Mobile at March Air Force Base, California. I was discharged on April 5th 1955.
Using the GI Bill I attended the Ward School of Electronics at the University of Hartford. In 1957, after graduation I joined Bell Telephone Laboratories in New Jersey as a technical aide. During my time at Bell Labs. I worked on the Transatlantic Telephone System, Silicon Microwave Devices, Ferromagnetic Memories, Gallium Arsenide Microwave Generators and Silicon Intergrated Circuits. In September 1957 I married Carol Anderson and we began a family, which after 48 years (as of today) consists of four children and eleven grandchildren with another due December 31, 2005. I retired from Bell Labs in 1995 as a Member of the Technical Staff (Engineer). Since retirement we spend our time in Basking Ridge, NJ. Carol is involved in the St. James choir and I am a volunteer driver for the church. I play a little golf, fish and ski and like going to watch the NJ Devils hockey team. We attend the NJ Symphony several times a year. We bought a lake front lot in Maine about 30 years ago and in 1995 built a small cabin on it. So we try to spend as much time there as we can.
Bob Spiwak
bobspiwak@verizon.net
From Joseph C. Burns 10-16-2005
My name is Joseph C. Burns (known as Joe for the past 20 or 30 years). I was born in Nashville, TN in May 1931, and grew up in and around Hohenwald in Lewis County, TN. Joined the Air Force in August 1949, and took basic training at Lackland AFB, TX. Was in radio operator and radio intercept operator school after basic training until August 1950. Spend about 3 months in the fall of 1950 at Brooks AFB, TX in the 136th RSS (Det M and Det B). Departed Brooks in November 1950 en route to Nak Nek, Alaska

Arrived Nak Nek (Det A, 136 RSS) in Feb 1951 after two months wait for a troop ship at Camp Stoneman, California and a weeks stay at Ft Lawton, Seattle, Washington. In October 1951 our Detachment moved to Ladd AFB, Fairbanks, Alaska, and later became Det 1, 136 CSS. I departed Ladd in May 1952 en route to Brooks AFB, TX and stayed there until April 1956. While there this Detachment was redesignated Det. 2, 136 CSS, Flt A 36 CSS, and later Det 1, 6936 CSS.

I arrived at Shiroi AB, Japan in May 1956 and was assigned to 6924th RSM. Our operation there was later re-designated Det 4, 6921st RSM and later as Det 2, 6920 Sec Wg. I departed Shiroi in November 1857 en route to an assignment in ADC at Wright-Patterson AFB, OH, and was never assigned back into the USAFSS again. For the most part I was a radio intercept operator and a shift chief throughout my USAFSS service.
While at Wright-Patterson I was a radio operations supervisor in the 58th ADiv headquarters. In Sep 1958 this unit was deactivated and I was transferred to Otis AFB, Mass where I was assigned to the 551 Aor Base Gp as NCOIC of the Base Billeting Section. Departed Otis in August 1959, and served one year at Sidi Slimane, Morocco in the 4th Radio Relay Sq as a Tech Control Operator. After returning to the states in Sep 1959 I was assigned to the 651st Comm Sq and llater the 507th Command and Control Gp (TAC) at Shaw AFB, SC. From May 1962 until May 1966 I was in the 1946th Comm Sq (AFCS) at Lajes AB, Azores where I was a shift supervisor in the Airways Station for two years and later transferred into Plans and Programs Mgt for two years.

From May 1966 until Jan 1968 I was assigned to 18th Comm Sq (SAC) at Westover AFB, Mass. Then the next two years I was assigned to the 1861st Comm Gp (AFCS) at Clark AFB, PI. Then from Feb 1970 until my retirement from the USAF in Feb 1972 I was at AFCS Hq at Richards-Gebaur AFB, MO. I was in Plans and Programs Mgt from 1966 until my retirement.
Following my retirement from the USAF I worked at two temporary civilian jobs there in Kansas City, and then moved back to TN in Mar 1973 where I was employed as a sales engineer and inside sales manager with a company that manufactures walk-in coolers. After 5 years there, I went into business for myself installing walk-in coolers and refrigerated buildings. In 1991 I retired completely.

I was married in 1952. This marriage ended in divorce in 1957, and I married again, to my present wife in 1958. I have 5 children, 13 grandchildren, and 5 great-grandchildren (plus another due next April). I have served as a member of the local board of education for 25 years.
Joseph C. Burns
jmburns@mlec.net
From Tony Lemons 10-20-2005
Anthony Pasquale LEMONS--strange last name for someone whose bloodlines are 100% Italian, but then again, strange and funny things began to happen to me from the day of my birth. That was early in the morning on Easter Sunday in April 1931. None of the women in my town went to hospitals back then, and either delivered themselves, or had help from a relative who had experience in these matters, or a midwife assisted in the birthing process. The doctor was not called unless there were complications, and most births took place in the home. So when asked, "under which sign were you born?" I can honestly answer under "GOD BLESS THIS HOME".
My grandfather was living with my parents at the time and gathered me up and went into my sister's room and awakened her. She was 8 years old at the time and Grandpop said. "Look what the Easter Bunny brought". She was elated and very happy to have a new sibling. Then he went into my 4–year-old brother's room and said, "Look what the Easter Bunny brought". I am told that my brother had a much different reaction than that of my sister. He started to cry and mumbled, "I WANTED A RABBIT".
As the years passed, I think he really thought his little brother was OK, and we joked about "the rabbit" until the day he died.
I grew up in the small town of Winslow, New Jersey. The town had been settled by Italian immigrants and most of the townspeople were farmers. My parents had a couple of acres and we grew a lot of fruit and vegetables that we shipped to market or preserved for the winter months. We raised chickens and sold some of the eggs we collected. The effects of the Great Depression were being felt and we were fortunate to have this source of food and income.
I helped my parents with their small farming efforts, but also worked for my cousins who had a very large farming venture. The wide variety of produce and fruit, coupled with a very short growing season, required long hours in the fields. I couldn't wait until I was old enough to drive the tractors and farm equipment (usually about 11 or 12 years of age).
I attended grammar school and then when the same school was just starting a high school, I continued with them. I was the class Valedictorian, but don't get too excited or impressed about this! When I graduated, we were the largest class to have gone the full 4 years and we numbered 15 students. We were able to field a basketball team and played flag football. However, when it came to baseball, we needed help from the 8th graders to put 9 men on the field. Another drawback from attending such a small school in the late forties was the fact that there were no guidance counselors to speak of, and information about colleges and scholarships were almost negative. Having doubts about course offerings, and really not knowing what I wanted to do, I decided to enlist in the military. After checking out all the service branches, I thought the Air Force or the Navy had the most to offer. My brother (who wanted a rabbit instead of me) had just been discharged from the Navy where he served as a radio operator and gunner on a torpedo bomber (TBF) stationed on an aircraft carrier in the Pacific during WWII and was in Tokyo Bay when the Japanese surrender took place. He related some wonderful stories about the Navy, but I didn't think I would be happy with a life at sea, so I chose the Air Force. I have never regretted that decision.
I completed basic training at Lackland AFB in San Antonio and then was chosen to attend Radio Operator Tech School at Scott AFB, Illinois. I went to Scott, but never started classes there because the entire school program was being moved to Keesler AFB, Biloxi, MS. So I was in one of the first classes to start and finish at Keesler. Next assignment was to the 136th Communications Security Squadron at Brooks AFB, San Antonio. There I made a lot of good friends and a large number of us shipped out together to Det F in Moriyama (Nagoya), Japan. The powers to be must have known that something was brewing in the Far East, because our group nearly doubled the ranks of Det F's personnel when we arrived in early May, 1950.
The Korean War broke out on June 24, 1950, and we began to prepare for deployment to that combat zone. A large contingent went by ship to Pusan, Korea in early September and would set up operations in Taegu, Seoul, and all over in the mountains depending on where the front lines were at the time. Our name would also change from Detachment F to Det 6.
In 1951 President Truman issued an order that would extend all troops in that area to one more year of service. For whatever reason, be it the thoughts of a brash 20 year old, or the fact that I was not controlling my own destiny, I revolted against this extension. HOW? I re-enlisted for 3 more years. At least it was my own doing, and not something that was being forced upon me. After alternating between Korea and Japan for a couple of deployments, I left Japan/Korea in April, 1952. I was assigned to the Training Detachment at Brooks as an instructor in high speed monitoring. It was here that I met Bob Spiwak, by the way, before he shipped out to Japan. While at Brooks, I was picked for a couple of special missions. One that was very interesting was a mission to Stuart AFB in New York on the Hudson. Capt. George Ridler was in command and had checked out a B-25 bomber to transport the team to Stuart AFB. My seat was in the tail gunner's position, and during the flight I kept thinking about the Doolittle raid on Tokyo. This was a rough flying aircraft and I admire the men who performed their mission so gallantly. Once more I was proud I had chosen to serve in the Air Force. Our mission at Stuart was to monitor telephone communications between that base and NATO headquarters in Germany. We accessed the main telephone frame, used recorders and then would later make a hard copy from the record cylinders. WAS THIS A LEGAL WIRETAP???
As 1952 was drawing to a close, there was an opening in Det 5, Hickam AFB, Honolulu, Hawaii for a Radio Operatioins Supervisor. Although I did not have the "70"MOS at the time, Capt. Ridler and a couple of other officers thought I could do the job and made the recommendation that I be sent to Hawaii. I agreed to the transfer, but then was told I could not go. Hawaii at the time was still a Territory and considered an overseas assignment. AF regulations said "a person returning from a combat zone had the right to remain Stateside for one year before being shiped overseas again". This did not stop me because I had learned from our Det 6 chief clerk, Vic Schwartz, that most if not all regulations have an exception. This one did too, and all that was required was my signature waiving my right to a year in the States! Orders were cut and I was given a 30 day leave plus travel time to get to Camp Stoneman and eventual transport to Honolulu. That night I made a phone call that would change my life completely.
Earlier in this writing I mentioned that I attend a very small school. In the 6th grade, a young lady joined our class and I was fascinated by her blonde hair and blue eyes. She was NOT Italian! She was only with us for one year and then her family moved to Burlington, NJ. We had become good friends and kept in touch with each other over the next few years. When I finally was of legal age to get my driver's license (after driving for about 5 years on the farms), my brother of the "wanted a rabbit" fame would lend me his car. I would drive to Burlington from time to time to see her. She graduated from Burlington High and then the Presybterian-U of P School of Nursing. We kept in touch by letter and some visits whenever I had leave. When I made the trip to Stuart AFB, I thought we would have a weekend together, but she was off in Indiana at the time. Those of you who remember the days before the Salk Vaccine, our country was facing a Polio Epidemic of widespread proportions and the Iron Lungs were the only means of survival for stricken patients. Lylla had volunteered for disaster nursing with the Red Cross and was sent to Methodist Hospital in Indianapolis, where she worked long days for 6 months. Fortunately when I received my orders to Hawaii, she was back home in New Jersey when she received that phone call. I proposed marraige and she accepted. On January 17, 1953 Lylla Lorena Daneker became Lylla Daneker Lemons. I reported to Camp Stoneman on Jan 29, was in Hawaii on Feb 8 and she joined me there on February 12th, 1953. We lived off base because she worked in a local hospital and it was a very easy commute for me to Hickam. We opened our home to a lot of the enlisted men, and I am sure they enjoyed a home cooked meal and time away from the barracks. A lot of the radio operators there had gone through training at Brooks under my supervision.
I passed my "70" exam and was promoted to T/Sgt shortly after arriving at Hickam AFB. I actually achieved that rank in just under 5 years of service. This was a great incentive to continue a military career that had been my original intention. Now, however, I began to associate with people in the medical profession and my feelings began to lead away from the Air Force and I knew I wanted to be involved with medicine in some way. It was a very difficult decision, because the Air Force was tempting me with another stripe for a signature, or a chance at OCS for another hitch. After some deep soul searching, Lylla and I decided to leave the military ranks and I was discharged on December 1, 1954.
I applied to the Philadelphia College of Pharmacy and Science and was accepted with no problem, only to be told that since it was January, there was no way I could catch up to the class that had started in September. The curriculum was such that there were no semester breaks, but classes were the entire yearlong. So I began to work--at about 13 different jobs--until the next class would start in September. I did a little farming, tried my hand as an insurance salesman, worked for a maintenance contractor who installed black tip driveways, worked in a tomato cannery processing sauces and catsup, drove a dump truck for a contractor, worked at Maguire AFB in their Radio repair as a parts specialist, and other odd jobs. As September drew near, Lylla who could not get pregnant before this time, suddenly found herself with our first child. The news was great, but the GI bill at that time was not the greatest, and I decided to wait another year. I continued to work at Maguire and spent my lunch break in the MARS station where the GI's let me receive and transmit messages for them. I am sorry I did not stick with Amateur Radio. On December 30, 1955, Gail Lee Lemons arrived into this world. Those of you who attended the Colorado Springs reunion in 1998 or the Biloxi Reunion in 2002 had the opportunity to meet Gail.
Now it seemed that despite all earlier failed attempts to become pregnant, now all we had to do was shake hands and it would happen. Joyce Carol Lemons was born on August 7, 1957, and I began class work in September of that year. So despite the fact that it was 9 years since I had left High School, I discovered that being Valedictorian of that small high school class was no fluke. I was elected class President for 4 years, President of the Student Body for 3 years, graduated with honors and elected into the Rho Chi National Honorary Pharmacy Society.
Our third daughter, Susan Kay, was born in March 1960 just before graduation. The fourth girl, Donna Jean was born in March 1963, and Lylla and I decided not to try for a boy--they would be around later as these 4 girls grew up.
Lylla and I still kept in touch with a lot of nurses and some doctors from Honolulu and one day I received a letter from one of the doctors who had become a close and dear friend. He wanted me to come to Hawaii and work in St.Frances Hospital there. He had laid out all the ground work, and we jumped at the chance. It didn't take us long to pack up all four daughters and fly United to Hawaii, arriving on a Saturday and starting to work on Monday. I also did some "moonlighting" in retail Pharmacy and had the opportunity to fill prescriptions for some celebrities while doing so. The list included Sean Connery, James "Dano" Kennedy, Jack Lord, and Julie Andrews while she was filming Hawaii, Don Ho, and Duke Kahanamouka. Had trouble fitting his name on the prescription label. Also had to take a medication history on Billy Graham while he was hospitalized with Pneumonia during one of his evangelistic crusades. We spent 5 years in Hawaii before returning to the mainland.
I then went to work for the West Jersey Hospital Systems, a complex of 4 different hospitals. I worked my way up from staff pharmacist to Chief of the largest (750 beds) of the group. Lylla was employed as a Neonatal Natal Intensive Care Nurse for St.Christohper's and the University of Pennsylvania Children's Hospitals in Philadelphia. Her job included some helicopter and ambulance transfers of sick babies from small hospitals to the Neonatal Center.
Lylla and I had both long ago determined that we were not "cold weather" people. As a matter of fact, if the temperature drops into the 60's, I nearly fold up. So I flew to Florida to take the Pharmacy State Boards there. It was the 5th state in which I had written boards, Pennsylvania, New Jersey, New York, Hawaii (which were California Boards) and now Florida. HAVE LICENSE WILL, TRAVEL! So we moved to the Ft. Lauderdale area in 1979 and after spending 2 years there, relocated to the Clearwater-Tampa Bay area where I presently reside.
Over the course of the years, I would often think about some of the old buddies I had met during my military service, but never did anything about it. Sometime in late 1952, I received a letter from George McMahan asking if I was the same Tony Lemons who was in Japan and Korea while he was there. Besides his own, he included the phone numbers for Don Maddux and Carl Waterhouse. WHAT A WONDERFUL DAY THAT WAS. I immediately called George and assured him that I was the same person. Even though it had been 50 years, it seemed that we had never been apart. After talking to George, I then called Don and Carl. Same results and the many years between seemed to shrink away. I was saddened to hear that close friends like Sam Sensenig, Dean Parrish, John McMahon, John Render and others had been located, but were deceased at the time. When they informed me that a Comsec Veterans Group was being formed and a reunion planned for Branson, Missouri in June 1994, Lylla and I were very interested and became actively involved.
We joined forces with Richard White, our founder, and Lylla actually did all the planning for meals and tours in Branson. My daughter Gail designed the program for the reunion. Nothing fancy, but adequate and a format that has been used for every reunion since, and will be used again in 2006 for the Nashville reunion. Those of you who attended the Brasnson and the San Antonio reunions had the opportunity to meet Lylla and found that she was a very out going person. At the San Antonio reunion in 1996, I was elected as the reunion secretary, and with Lylla's help began to plan for the '98 reunion in Colorado Springs. Unfortunately, however, the Lord called her home on September 1, 1997. I had just put in for retirement and we had planned to do some traveling and other things, but those plans had to be canceled.
I finished the work on the reunion planning that she had started and have been doing it by myself ever since. I miss her advice and companionship, but have many good memories from the 45 years of a great marriage. My daughter Gail accompanied me to the Colorado reunion, saying she didn't want me to be alone. I tease her by telling her she just wanted to make sure Dad wasn't chasing the widows. Gail and her husband Dave came to Biloxi and provided special music entertainment one night.
I enjoyed the retired life for about 30 days, then went back to work part time. I used to call a lot of my patients' "elderly," but now who is talking? Nevertheless, I can help a lot of them, who have become confused about their medications, so I will work as long as I am able. I also belong to the VFW and the American Legion, but not too active in those groups. I do take an active part and hold office as Secretary and Quartermaster of our local chapter of the Korean War Veterans Association and an active member of the Forgotten Korean Veterans Association here. Combine these activities with volunteer work I do at a Hospice pharmacy, church groups, and enjoying my grandchildren; you can see that I have little time to sit at home.
I am blessed with 8 grandchildren; the oldest is 29 and a graduate of Rutgers University currently the Marketing Director of the Metro Stars professional soccer team in New Jersey. The youngest is a 5- year- old grandson and I recently became a great grandfather last year.
I enjoy the close contact that I have with all the Comsec veterans, many that I have not met personally. I will continue to offer my services to them as long as I am able.
TONY LEMONS
Hi Bob,
While looking thru my stuff I came across this traffic ticket I got in Seoul, Jan 2, 1952. I had just left K-16 Airfield with a load of VIP people. Since all that stuff has been declassified, I can give you their names. I had the Canadian Club, the Seagram Seven, Hiram Walker, Jack Daniels and Jim Beam. They were all in a box marked TOP SECRET. Thought you would enjoy. Please note height: 5'9" weight 145. Those numbers have changed, nopw 5'6", 190. Oh well, it's better to be a has been than a never was!!
Tony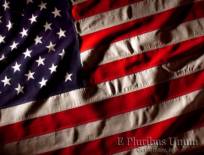 Tony I think I was with you that night---we were also running with the lights on in a black out area. We had new PT 6 recorders with us----we were taken to a police station and they finally let us go about midnight---Don fm Mo
Hello Don from MO,
My recollections of that night are kind of foggy. Yes, we were "escorted" to the Provost Marshall's off ice and stockade in Seoul and as I recall, the MP's wanted to check out our cargo. I also seem to think that besides the equipment, we also picked up a couple of guys who were making their first trip to Korea. Still foggy memory!
Gave the citation to then Capt. Ridler and he laughed. Told me to keep it for a souvenir and that was it. Interesting that I had a reply from one of our members who served on Okinawa. He said I must have had a pretty good truck, because the PC he drove couldn't go over 30 MPH. I told him it was because we had Dick Sholts in charge of our vehicles and they were all in tip top shape--even broken axles, leaking gas tanks and all were taken care of.
I left Korea shortly after that night and returned on the same ship with Dick Sholts. I never got to use the recorders in Korea, but later from Brooks went on a mission to Stuart AFB in New York and we taped into the telephone circuits between Stuart and AF Headquarters in Europe, using the recorders. Again, memory is bad and I don't know who went with me, except that we flew from Kelly to Mitchell AFB in a B-25 that Capt. Ridler had checked out for the mission. I think John McMahon was the analyst on the trip. I remember that the bases in the NY area were closed because of dense fog and we were re-routed to Westover in Mass. We were the only ones billeted overnight in a 3 story brick building that was like a refrigerator and then flew into Mitchell the next day.
Despite some of the things I can't remember, I do have some great memories of my service time.
Catch you later,
Tony
FREEDOM IS NOT FREE! GOD BLESS YOU, AND GOD BLESS AMERICA
From Fredrick R. Wagner 11/14/2005
USAF Veteran of Korean War and
Mechanical Engineer
Birth 18 March 1931, 1st son of Daniel Ray Wagner and Edna Irene Price Wagner, Phoenix, Arizona
EDUCATION: Public School 1936 Started 1st grade in Tuscon, Arizona. It was a year before most of classmates started school.
1942 Completed elementary education in Sacramento, California.
Attended grade schools in Tuscon, Arizona; Sparks, Nevada; Susanville, California; Medford, Oregon; and Sacramento, California
Most memorial events of this period of was a trip to San Francisco, California before and then after 7 December 1941. Was astonished by the defensive fortifications, which had been erected after the Japanese attack on Pearl Harbor. Also witnessed the injustices perpetrated against Americans of Japanese origin in Sacramento valley.
1942-44 Attended 7th and 8th grades in Holladay, Utah
1944-48 Attended and graduated from Murray High School, Murray,
Utah. Was one of the five top scholars in a class of slightly less than 100 students.
WORK: 1948-50 Unable to attend college for financial reasons, set out on a career in photography. Worked in a photo finishing laboratory, portrait studio and photo supply house.
AIR FORCE: Enlisted 17 July 1950. Enlisted in USAF, hoping to further development as photographer while in the service.
Basis Training July-September 1950, Lackland AFB, Texas. Lived in tents. Was one of the top students in the math-training course and received the highest grades in each of the skill evaluation tests. The Air Force didn't know what to do with me and wouldn't let me be a photographer. Rejected several suggestions for USAF training courses and chose to transfer to USAFSS although none of the career planning personnel knew what it was or what it did.
USAFSS Training October 1950- January 1951: Attended USAFSS's traffic analysis school at Brooks AFB. Was one of the eleven students who completed the course of study out of the 30 students who started the course, Finished as the top student and received a promotion to Cpl.
USAFSS Assignments January-March Assigned to Headquarters, 136th Communications Security \Squadron. Received additional training while waiting for a field assignment.
April 1951 November 1952 Assigned to Det. 6, 136th CSS. Completed a half-tour in Japan and a half-tour in Korea.
January 1953 Assigned to Hqtrs. Det, 136th CSS but almost immediately loaned to and then transferred to Det 2, 136th CSS (which later became Flt. A, 36th CSS, Brooks AFB, Texas. Served as analysis NCOIC and
assisted in mobile missions to (1) Love Field, Dallas, Texas; (2) 9th AF bases in North and South Carolina; and (3) Eglin AFB, Florida.
Honorable discharged on 25 June 1954 at Brooks AFB, Texas. Served 3 years, 11 months and 9 days of a
4-year enlistment.
POST AIR FORCE ACTIVITIES:
University Studies 1954-1958: Attended University of Utah, granted a BS degree in Mechanical
Engineering, elected to four honorary societies, graduated at the top of the class. Schooling financed by
Veterans benefits, part-time employment, and a small scholarship.
Significant part-time employment: Draftsman/designer with a heavy-equipment manufacturer. Major accomplishment was redesign of a tractor's throttle and brake system resulting in a reduction of over twenty machined parts.
University Graduate Studies 1958-60. Attended University of Southern California while working part time for Hughes Aircraft Company, Culver City, California. Schooling financed by Hughes fellowship, veteran benefits (covered one semester), and part time employment. Received MS degree in mechanical engineering. Graduated top of the class.
While at Hughes Aircraft, worked on (1) Gar-9 missile for a Mach-3 fighter aircraft which got canceled before it was completed; and (2) the first Hughes synchronous communications satellite.
Professional Employment 1960-1965: Worked for three aerospace manufacturers, namely, Thiokol Chemical Company, Brigham City, Utah; Utah Research and Development Company, Salt Lake City, Utah; and Martin-Maretta Corp, Orlando, Florida. Worked on the 1st stage booster for the Minuteman ICBM, and the Sprint anti-missile missile. At Thiokol, worked on a conceptual design team for a solid-propellant rocket motor for space applications. Championed a new type of grain design for the booster that won out over the objections of several senior members of the team. This is basically the design used for the Space Shuttle boosters.
1965-1980: Was a member of the faculty at the University of Utah, Salt Lake City. The only member of the faculty with industrial experience but without a PHD. Developed a new course in engineering experimentation, which was considered one of the most practical courses in the curriculum. Course was dropped when I left because there was no other professor who cared to teach such a practical course.
Faculty members are allowed and encouraged to provide consulting services to local business. As a part of this, I assisted several local manufacturers in matters of machine design and was qualified to testify as an expert witness in legal proceedings concerning accident reconstruction, product liability, patents disputes and injury causation. Testified in district, state and federal courts in several states.
Made numerous presentations in technical society meetings and published several journal articles. One paper appears in the proceedings of two different international meetings.
1980-1988: Worked at Utah Research and Development Co., and MPI Corp, manufacturer of a dot-matrix printer for personal computers. Helped develop battery-charger systems for the F/A-18, A-10, and B 1-B military aircraft.
Left employment for health problems. I was sick of working.
1988-92: Taught course in automatic control technology and mathematics at the Salt Lake Community
College on a part-time basis.
FAMILY ACCOMPLISHMENTS: Married his wife, Elaine, on 12 June 1953, while still in the USAF. She passed away in 2001, two years before we got to celebrate our 50th wedding anniversary. Elaine always told me if I didn't live until our 50th, she would kill me. It didn't work out that way. She left first.
Together with his wife raised 5 children, all of whom attend post-high school educational institutions. Three received university degree s. One boy in electrical engineering, a boy in mechanical engineering and a girl in accounting.
As of 2003, the Wagner posterity consisted of five children, 24 grandchildren, and five great grandchildren. That's more than a crowd when they all get together.
Fred Wagner
fredwagner@comcast.net

Jacob Roskam (Jay) 1/26/2006
1150 W. Marshall Phone: 248-545-6852
Ferndale, Michigan e-mail mjdjkj35@aol.com
48220
I was born and raised in Kalamazoo, Michigan. (Yes folks, there really is a Kalamazoo). I graduated from Kalamazoo Central High in January 1949. I was a member of the Navy Reserve for 1 year before enlisting in the Air Force in May 1949. I spent basic training (13 weeks) at Lackland AFB in San Antonio, Texas.I applied for A.T.C. and was told the school was full and was assigned to Keesler AFB in Biloxi, Mississippi for radio training. When that was finished, I received orders to go to Okinawa. While at the train station, I heard my name called and was told I was being reassigned. My new orders were to Brooks AFB to do CSS training. From there the group was assigned as Detachment 10 and given orders to set up a new station at Pepperrell AFB in St.Johns, Newfoundland, Canada. We built it from the ground up. I spent 2 years there. While there, I married my first wife and my son was born there. Also while there the Korean War started and my enlistment was automatically extended by 1 year. (Oh well!) I only served 7 months of the extension and was discharged in Texas in December 1952. My son, who now lives in South Carolina is a citizen of both countries. He likes it that way. About a year and a half after we returned to Michigan, we had a daughter. That marriage lasted 10 years. The following July, I was married a second time. This wonderful woman. Mary Louise, had two children. I wound up having 4 wonderful kids. 2 boys and 2 girls. All are still going strong. My oldest is now 54 (my stepson) then my next son is 53, my daughter is 51 and my youngest daughter is 45. (my step daughter) I have 5 grand kids and 3 great-grand kids. Mary pass away in May 1997 from cancer. I miss her. We were married for 35 years. Since my discharge I've had quite a few jobs. I spent 6 months driving a front-loader for a cement company, 2 years working at Shakespere (rod and reel mfgrs.), 1 year at a corrugated box company, 10-1/2 years for a paper company finishing my career there as Inventory Control Manager for the company.
Feeling the need for higher education, I quit to go to college. I wound up in Detroit at the Detroit Institute of Technology. I was there for 1 semester. I found a job with Ford Motor Company. I had to be in the area for one year in order to be able to purchase a house for my family. I moved the family here in 1967 during the famous riots. 7 years at Ford then went to be warehouse manager for Sunshine Biscuit. They closed the warehouse and I then went to aork for Cunningham Drugs as shipping and receiving supervisor. They went out of business and I spent 14 months out of work. Then I went to work as a suburban bus driver. I retired after 18 years. I've been retired since 1992. I travel a lot and don't miss the driving but I do miss all the friends I made during the 18 years. I have been retired for over 13 years. WOW! Time sure does fly..
I sure was glad to hear from COMSEC. I've made a lot of nice friends then and it is really great to be a part of the organization. I've been to 4 reunions. Colorado Springs in 1998, Branson in 2000, St.Louis in 2002, and Biloxi in 2004. At the Biloxi reunion, I was voted in as President of the organization. Quite an honor. This year the reunion will be in Nashville, Tennessee. I am hoping you make many more new friends at that time. Be the good Lord willing, I will be around for many more reunions. FREEDOM IS NOT FREE- GOD BLESS YOU ALL- GOD BLESS AMERICA
ODYSSEY OF AN ENLISTED PILOT
From Tony Lemons as related by MSgt Louis Tougas
What do an Army infantryman, a combat veteran enlisted bomber pilot, a retired Air Force Lieutenant Colonel Communications Officer, Squadron Commander, and a GS-12 Technical Writer have in common? In the case of DEAN B, VALLERY, they are all one and the same person. Mr. Vallery, a civil servant with the 6966th Engineering Systems Flight (aka "THE LAB"), Electronic Security Command, Kelly AFB, Texas, recently recounted his long and distinguished military career.
THE SECOND WORLD WAR
In December 1940, a young Dean Vallery having graduated from high school, enlisted in the Army as an Infantryman. In May 1941, he was sent to a field artillery unit in Panama. While there, he decided to request a transfer to the Army Air Corps. He had always been fascinated by planes and saw this as a way to fulfill his dream of flying. Little did he realize what awaited him in the Army Air Corps.
After spending some time as an airborne radio operator aboard B-18 bombers, he volunteered to become an enlisted pilot in February 1942. The United States was now fully involved in the Second World War, and the Army Air Corps was in dire need of pilots. He was accepted for enlisted pilot training and reported to Preflight School at Kelly Field, San Antonio, Texas. Upon completion he went to Primary Flying School at Cuero, Texas. Here he piloted his first plane, a PT-19 trainer. This school was taught by civilian flight instructors under contract with the U.S. Government, as were most flying schools during the early days of the war. From Cure he went to Brady, Texas, where he attended Basic Flying School and flew the BT-13 trainer. In July he was back at Kelly Field for advanced flight training, where he flew the BC-1, AT-6 and the AT-10.
On 6 September 1942, Staff Sergeant Vallery earned his wings as an enlisted pilot. What next, he wondered? What airframe would he be assigned to fly and fight?
The answer was both quick and ominous: he was to report to Columbia, SC for B-25 overseas combat flight training. Dean knew that the B-25 Mitchell bomber was the newest and quickest bomber in the Air Corps inventory, but it was unproven in combat. Also, it had less payload capacity, armament, and range than the venerable B-17 "Flying Fortress." Its success would hinge upon its speed, maneuverability, and maintainability in the field-close to the forward edge of the battle area. This would be the ultimate test of both a new war machine and a young Staff Sergeant bomber pilot who would later become a charter member of the Enlisted Pilots Association.
Upon completion of his training at Columbia in December 1942, he was commissioned as a flight officer (equivalent to a Warrant Officer) and was sent to Eglin Field, Florida, where he received advanced training in aerial torpedo bombing, low altitude skip bombing and 75 mm nose cannon strafing. He then returned to Columbia to pick up his new B-25 aircraft and aircrew. He would make several bomber ferrying runs between Columbia and Roberts Field on the West coast of Africa over the next few months.
In August 1943, he was assigned to the 121st Bomb Group of the 57th Bomb Wing at Telegma in central Africa. From there he would fly five bombing raids against armored columns of Rommel's feared Panzer division that were locked in mortal combat with Patton's famed 4th Armored Division tank units on the plains of North Africa. These successful interdiction bombing runs helped turn the tide of the war in that region.
In late October his unit was relocated to Gretaglia in southern Italy. From there he would fly several combat bombing raids against targets in Italy, Greece, Yugoslavia, Albania, and Bulgaria. His most famous raid was against the Abbey of Monte Casino, Italy. His successful bombing mission against one of the last fortified German strongholds in the country spelled the end of the Nazi occupation of Italy. Flight Officer Vallery received a battlefield commission to Second Lieutenant on 6 February 1944.
That year was one of upheaval for Lt. Vallery. His unit relocated three times, first to Fogia in central Italy, then to Salerno beach in northern Italy and finally to the Island of Corsica in the Mediterranean Sea. From these bases he flew many missions against targets in north Italy, and enemy naval installations on the southern coast of France.
On 10 April 1944, the ex-enlisted pilot would fly his last combat mission. Now a proven, decorated combat veteran of over 50 bombing missions, he returned to the United States, where he was assigned as an instructor pilot for the B-25 Advanced Flying School at LaJunta, Colorado.
A BRIEF PEACE
In the fall of 1946, he attended the Communications Electronic Officers School at Scott AFB, Illinois. After graduation-and now a First Lieutenant--he was assigned to McChord AFB, Washington. It was here that he started flying C-82 and C-54 cargo aircraft.
In early 1950, he reported to Brooks AFB, San Antonio, thus beginning his long association with the USAF Security Service (USAFSS).
THE KOREAN CONFLICT
In May 1950 he shipped overseas to Nagoya, Japan, where he was chief of intercept operations. When the Korean war erupted the next month, he found himself in a battle zone once again, this time as an Intercept Officer and Detachment Chief of a small mobile USAFSS intelligence gathering unit. After a four month TDY to Korea, he returned to Japan. A month later he was back in Korea, flying cargo missions in a C-47: Gooney Bird".
Returning to Brooks AFB in May 1952, he held various posts in USAFSS including Crypto (secure communications) Center Inspection Team Chief and Communications Security Analyst. He continued to maintain his flying proficiency and remained on active flight status.
THE COLD WAR ERA
In July 1957 he became chief of maintenance for the 6981st Radio Group at Elmendorf AFB, Alaska. He also flew C-123 "Provider" cargo flights supporting the Alaskan Air Command, resupplying remote air stations throughout the "topcoat" region.
Three years later he returned to HQs USAFSS, now at Kelly, becoming the chief of maintenance for the Air Force Cryptologic Depot. In 1962 he was promoted to the rank of Major and flew cargo missions bringing in cryptologic equipment to support intelligence intercept operations during the Cuban missile crisis.
A VIETNAM ERA VETERAN
In February 1965 he transferred to Thule AFB, Greenland, where he was Operations Officer for the 1983rd Communications Squadron. By now he was flying the C-130 "Hercules."
A year later he was back at Security Service HQ filling various positions, such as Chief of Plans and Programs, Chief of Maintenance, and HQ Squadron Commander for the Cryptologic Depot.
In mid 1968 he began his last overseas tour with the 6921st Security Group at Clark AFB, Philippines, serving as the Chief of Communications Division. He also flew C-130 cargo missions into Saigon.
On January 1970, he was promoted to the rank of Lt. Colonel. A month later he returned to San Antonio where he retired from active duty at Kelly AFB on 31 March. After a few years of civilian employment, he returned to government service as a civil service technical writer for the Air Force Cryptologic Depot's engineering lab. The lab was redesignated the 6966th Engineering Systems Flight in April 1987. Mr. Vallery continued to work there until his death in 2001.
During his long and illustrious career spanning 29 years and three wars, Lt. Col. Vallery earned many decorations, including the Distinguished Flying Cross, the Air Medal with 6 Oak Leaf Clusters, the Air Force Commendation Medal with 2 Oak Leaf Clusters, the European Mediterranean Combat Medal, with 3 battle stars, the Korean Service Medal with 5 battle stars, the Republic of Korea Presidential Unit Citation, the VietNam Service Medal, and the National Defense Service Medal.
Dean B. Vallery was a true American hero whose proud legacy of valor in combat and self-sacrificing service to his country is an inspiration to us all.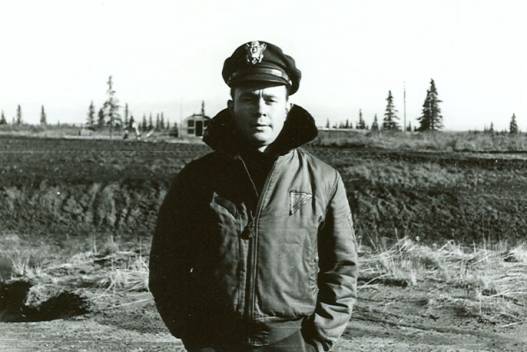 Hi Bob,
I received this from Jim Swain and he has given us permission to use it on your COMSEC website. Interesting article.
Tony
HAPPIER YOUNG MEN
(A Memoir by James F. Swain 4/18/06)
I was a product of growing up in the 1940s and 50s. Radio programs were a major medium in those days and neighborhood movie theatres provided the ultimate escape from reality with their olio of black and white films. The movies of the 40s had a great deal to do with shaping my views of action and adventure. Film stories about the desert always intrigued me. Neighborhood theatres, unlike the movie houses of the large cities, were not owned by the major Hollywood studios, profit and economy factors often dictated the showing of reruns, films that were anywhere from 2 to 10years old. I worked as an usher at a local theatre after school during the week and full time during the weekends. The theatre owners would schedule genre marathons during certain weeks that would include horror classics, action/adventure flicks, war movies and so forth. For example, one could view "Gunga Din", "Lives of the Bengal Lancers", "Beau Gueste" and "Four Feathers" all in one week. All of these classic films had war or the military as their general theme. This prelude is mentioned, for some years later, I would be stationed near a desert and be part and parcel of a special military mission.
I enlisted in the United States Air Force in 1955. After basic training, appropriate aptitude testing, and technical school I was to be assigned world-wide as a Morse Intercept Radio Operator. The Cold War was in its' prime time, and later I would work with analysts, linguists and other specially trained personnel in satisfying the mission requirements of the United States Air Force Security Service. The USAF Security Service was America's post war answer to Blechley Park in Britain. We were communication spies, code breakers, all very young and very talented. The command had appropriate airborne missions as well, daring and dangerous, and deserve special mention under a separate cover. Security Service units were in some cases geographically remote and if located on a major air base, detached from the main base and self contained.
It was early spring in 1957 and I was stationed in Tripoli, Libya. This was Wheelus Air Base and at that time, the Americans were guests of the King of Libya. Wheelus was one of several post-world war 2 bases located in North Africa. Moammar Gadafi was a very young Libyan then whom, in later years, would expel the American Forces in Libya after deposing the King. Tripoli was one of two capital cities in Libya, the other being Benghazi, south of Tripoli. Within a fifty-mile radius of Tripoli, there did exist the ruins of several ancient Roman cities and they still remain today. The cities of Leptus Magna and Sabratha are two of the ancient ruins and are notably famous primarily due their magnificent condition and defiance of the sands of time.
Tripoli hosted a very special breed of Italian. Tripolatania, as the city was referred to in Roman days was the home of Italians whose genealogy spanned back to the days of Roman Conquerors. Picture a middle-eastern capital city with a cadre of Italians who practiced western culture, including Catholicism, smack in the middle of Tripoli, a city predominately Arab and Mosques towering everywhere. They were a proud, not large in numbers, and fostered western style living within the confines of a third world Arab nation. These Italians, in time, would be forced to leave their ancestral homeland pursuant to Gadhafi's orders to make Libya a pure Arab State.
What a history lesson for me! I would occasionally visit the downtown Tripoli area, via horse and carriage no less and wind away some afternoons at a café, movie house or simply wander around town. The coffee shops, movie theatres and restaurants were primarily operated by Italians however, one could barter with an Arab at a local bazaar featuring clothing, antique goods and the like. I managed to complete some conversational Italian courses at the base and those classes came to my linguistic aid on several occasions. The British had several Army posts in and around Tripoli. The Brits, like us, bartered for military posts with various North African countries immediately following the war.
The British leased a cinema house located in the center of Tripoli. The theatre offered MWR for the soldiers and Americans were welcome. Being a movie buff, I attended several movies, mostly European with English sub-titles. One afternoon I viewed an Italian film entitled "Scandal in Sorrento". I was most impressed with the fiery young actress who had the lead and was superbly gorgeous. After the film, I studied the credits carefully and determined her name to be: "Sophia Loren". After seeing her, Cyd Charise, Rhonda Flemming and Jeannie Crain moved down one notch on my all time "Beauty List". During barracks conversations I would mention her name but no one knew who she was. Every GI had a Pin Up Girl and make no mistake about mine it was "Sophia"!!!! She had made some Hollywood films at the time, but not being in the States, I had missed them.
I have always managed to be in the right place at the right time and Tripoli, Libya was no exception. Providence was about to bestow exciting news for this nineteen-year-old code breaker. Rumors flourished around Wheelus Field that John Wayne, Rossano Brazzi and Sophia Loren were in Libya and filming a picture. The very mention of Sophia Loren was like receiving a hormone shot. My God was it true and if so, where were they filming. My investigative prowess took command, and after many inquiries, I learned that portions of the picture were being filmed at Leptus Magna. Leptus Magna was less than thirty miles from the Air Base. Through further curiosity, I learned the film's title "Legend of the Lost". Getting to the shooting location would be a difficult task and there was no schedule for the cast to visit the Air Base. Curiously enough, the Base Commander was married to Ella Raines who was the feminine interest in the film "Tall in the Saddle" with John Wayne. Perhaps they all got together at the Officers Club at one point.
I met with and conversed with one of my fellow GIs soon after learning about the film. After some fifty years I cannot recall his name. He was an interesting fellow, who attended a university in the Midwest and had ventured to receive a degree in Zoology. He was an analyst and had received permission to build and staff a small zoo near our communications compound during his off time. I will refer to him as "Jack" to compensate for my memory loss. Jack made frequent trips to the perimeter of the Libyan Desert. He had trapped a gazelle, desert falcon and other critters and displayed them in his small zoo. During one conversation I told him I was a movie enthusiast and further related the filming of "Legend of the Lost" at Leptus Magna. Jack told me that he made frequent visits to check on his traps on the desert outskirts near Leptus Magna, and that I was welcome to join him on his next trip.
Some days later, Jack and I headed out of the Air Base toward the desert. He had commandeered a jeep from the Base motor pool with proper authorization due to his zoo keeping which benefited morale and recreation. As we drove southwest along the Libyan Desert we talked of his creature interest and efforts and of my obsession to meet Sophia Loren. Around noontime we approached the outskirts of Leptus Magna. We parked the jeep and followed on foot a cadre of men to the ancient ruins. A couple of vehicles with motion picture cameras and boom microphones could be seen in the distance.
As we continued to walk on, we came to a staging area that housed props and about twenty or thirty men. It was then that I spotted a grotto like ruin and low and behold, there was Sophia lunching with Rossano Brazzi. Before being asked to leave, I cocked the shutter of my Agfa camera, aimed at the lunch area and snapped a black and white still. Jack and I were politely asked to leave again and we honored that request. Jack said: "Did you get her picture" and I replied: " I sure as hell did!" I had Sophia's photograph safely locked in the chamber of my camera! I was elated and can only liken the experience to having your first ice cream!
Jack had traps to check on the way back to the base and he talked of his love of animals and in my young foolish prime, spoke of Sophia. I had the still photo developed and the beautiful Miss Loren with her pristine smile, imaged out perfectly. The photo is a great conversation piece and who is to say that I didn't lunch with Sophia Loren!
To Jack Lemon and Walter Mathau, bless their souls, I send a message of competitive spirit and can honestly state: "We saw her first!" A delightful afternoon that we were privileged to view Sophia Loren made us "Happier Young Men!".
Copyright 2006 James F. Swain
( Jack Lemon and Walter Mathau made a movie with Sophia in the late 90's and it was entitled "Grumpier Old Men", thus the reason for my title: "Happier Young Men" If you haven't seen the movie, you will love it and Sophia still looks great!)
From Bruce Case 8/9/2009
August 1954 – February 1955
Entered basic at Lakeland in August 1954.
After basic, I was assigned to USAFSS, 6966th Technical Training Squadron at Kelly AB for 3 months in 202 school. The school was great since we locked up all our notes and books after classes and there was no homework. My top secret/crypto clearance came in during my fourth week. There were about 20 in my class and all but four got their clearances in due time.
March 1955 – February 1956
Detachment 2, 6932nd Communications Security Squadron; Clark AB, PI
My 202 training was finished in February 1955 and I got orders for Det. B, 32nd Communications Security Squadron at K55. Fast forward about 3 weeks, and I'm at Tachikawa AB waiting for a flight to Osan-ni. Before that could happen, I got new orders to Det. 2, 6932nd CSS, Clark AB, Philippines … same unit, different name, different place. Det. B had moved to Clark sometime earlier and changed names. So, I joined Det. 2 at Clark. A1C William McNamara flew down with me from Tachi. He was the new Supply Sergeant.
When Mac and I arrived, we were shocked. The unit had been assigned a group of ramshackle quonset huts for HQ and barracks. It was really bad. The quonsets were in a deserted area at the far southwest edge of Clark … a location uninhabited since 1946. The location was called the Maned Area, presumably a name with WWII meaning. We also were given an abandoned house about 200 yards south of the quonsets to set up operations.
Det. 2 was one of 4 Detachments of 6932nd CSS. HQ was at Shiroi AB, having recently moved from the New Kaijo Building in Tokyo. Shiroi was about an hour west of Tokyo.
Det. 1 was at Obu Site just outside Nagoya. Here my memory is fuzzy. I believe Det. 3 was at Itazuke, and Det. 4 was at Misawa.
In Det. 2, we had a Captain, a Master Seargent, a Tech Sergeant, a few Staff Sergeants, about thirty A1C and A2C, and one A3C (me!). We had 6 radio intercept stations and two CF2 rtty bays. Of the 6 radio intercepts, 4 were live CW HF and VHF and two were UHF with recorders. The 4 CW posts used Hammerlund SP600s. We had two Traffic Analysts … A1C Ray Fuchs and me. Ray had come down with the unit from K55.
As I said, we took over the old house, set up our radios and radio teletype equipment, our TA section, and a maintenance section. Our maintenance guys were really skilled from experience at K55. They built our antennae farm (I have great pictures of the antennae farm, as well as our converted house ops, and the quonset huts.)
After 2-3 months, we got two more 202's, A1C Frank Jarosz, and A1C Dale Forrest. Jarosz came down from Moryama; I think Forrest came from Shiroi. Forrest was an ex 292 but cross-trained into 202 at HQ by Ron Riffel. He was by far the most experienced and sharpest of the four of us. We all learned a lot from him.
In mid '55, Ray Fuchs went home. Then we got two more 202s. They were A2C Tom Ray and A2C Cliff Guillot.
The thing I was impressed with in my Det 2 tour, was how vulnerable our USAF communications were to enemy COMINT. It was as if they had no concept of communications security and weren't even aware there was enemy COMINT out there. I assume it was because of the heavy turnover in Air Force command after Korea. The command structure in the mid-50s was relatively inexperienced in combat support functions, and it was a time of mellowing. Korea was over. The French had moved out of IndoChina, the China/Formosa situation had quieted down, and the buildup in Vietnam (formerly IndoChina) had not yet started.
March 1956 – May 1956
Detachment 1, 6932nd Communications Security Squadron; Obu Site, Nagoya, Japan
In February 1956, I was transferred to Det. 1 at Obu. I liked my work at Det. 2 and enjoyed Clark, but I was happy to see Japan.
I was at Obu for two months before my cousin, Ronald Riffel, got me transferred to HQ, 6932nd CSS at Shiroi. Ron was one of about fifteen 202s there. That will be covered in the next chapter.
Obu was very remote. It was 20 miles southwest of Nagoya, on the opposite side of Komaki AB. Except for a few farms between Obu and the outskirts, it was all two lane road, much of it mud.
The site consisted of one street. You entered the main unguarded gate and looked down main street. The opposite end was about 500 yards down the street. It was said that the street was a runway for Kamakazis during WWII. It could have been because there wasn't room for landing. As you came through the gate, operations was on the left, then the mess hall, and then the snackbar and the ham radio station. On the right was a couple, maybe three, two story barracks. I think there must have been a couple of other smaller buildings for maintenance and grounds. Overall, it was not a scenic place.
Except for Nagoya on weekends, the best spots on the site were the mess hall and the snack bar.
The food was really great.. The snack bar was a little tarpaper shack where we hung out to knock back beers on our time off. Our favorite pastime was stacking empty cans . I can tell you we built many a skyscraper. A1C Waterhouse operated a ham radio station.
The 202 section was arranged classroom style. There were two "teacher's desks" at the front. One manned by TSGT Red Maddox, and the other by A2C Simkins. There were about eight 202s. The only other name I remember was McLaughlin.
A couple of fond memories from Obu stick with me. I was one of only a handful who had a military driver's license. So one day, I got called to drive a visiting Major to Komaki to catch a plane. (Rremember the MATS C-54 Convair "Bee Liner" that flew up and down Japan every day?) So I gathered up the
Major in my jeep and we headed off to Komaki which should have been no more than a 45 minute drive.
Well, I decided to drive directly through the center of Nagoya to show the Major the local sights. At that time, all the street signs in Nagoya were in Japanese which should have deterred me. Anyway, to make a long story short, I got hopelessly lost. The Major was really upset, to put it mildly, and fretted about missing his plane. Miracle of miracles … after about an hour and a half of going around in circles, all at once the Komaki main gate appeared before us.
Through the main gate, I could see the Convair sitting on the ramp with its right engine running and the walkway still attached. I speeded, up racing past the guards and screeched to a halt just at the walkway. I remember looking back and seeing the guards screaming and waving their batons. At the walkway, the Major snatched his B4 bag, he snarled "…what's your name again airman?" I gave him a fake name.
Other times, I would have to drive a courier run to other sites around Nagoya. I can remember driving through tight narrow streets with my holstered 45 and a courier sack on the front seat of the jeep. It was like WWII occupation. Little kids would come up wanting to touch me and, especially, my pistol. They all knew a dozen words or so, some of them not being too nice. It's funny they all wanted me to meet their sisters. I've never figured that out.
Another time, I headed out on a courier run driving our weapons carrier instead of the jeep. The "weps" carrier was hard to drive. You had to up-shift 6 times to get up to speed. The steering wheel seemed as big as the wheels and was just as hard to turn. Anyway, I raced out the gate with my usual abandon, intent on shifting and steering, when I hit a huge pothole and the vehicle careened off the dirt road into a rice paddy. It sunk up to the floorboards and died. So the only thing to do was to climb out and walk back to the compound for help. So, I showed up at the orderly room with mud up to my rear end and told my story.
It was great fun … for my buddies. A gang of them went out to the half sunken truck … all the while giving me a real hard time. They did get it pushed out and, believe it or not, I continued on my courier run for the day with the weapons carrier and me both caked in rice paddy slime and mud.
May 1956 – March 1957
HQ, 6932nd Communications Security Squadron; Shiroi AB, Japan
I finished up at Obu and went to Shiroi in May, 1956. As I said before, my cousin Ron Riffel pulled strings to get me there. Shiroi was a fairly big place. It had no air operations, and I believe it was entirely occupied by USAFSS. It could have been HQ, 6920th Security Wing, with at least one RSM and/or RGM. I'm not real clear on this memory. Anyway, 6932nd CSS occupied a small suite of offices at the end of one of the wings of a larger building occupied by other USAFSS units.
Our suite was only two rooms. One was the admin office, occupied by Major Hicks, Lieutenant Larson, MSG Carney, and A2C Homer Rentz. (I found out much later that Larson eventually made General)
The other room was a much larger area, occupied by Captain Banta, and about fifteen 202s. We had laminated wall maps of the Far East lining the back wall, which always contained copious notes, flight paths, and other annotations.
Our job was to receive all logs and reports from the four detachments. Each of us had designated logs and reports delivered every morning, from which we did our TA work. One of the most interesting things I did was to determine daily operational readiness of all USAF fighter squadrons in Japan. I developed this from plain language maintenance messages and was able to reconstruct all the squadrons' consignment of F86Ds and F100s by tail numbers. Once I had this, it was fairly easy to track AOCP, and ANFE reports and determine the units' operational readiness on any given day. It was a good example of Traffic Analysis. I got a pat on the back for this work, and was very shortly promoted to A1C. I must have done other work, but can't remember much else. I do remember, that all of us worked extremely hard and there wasn't much foolishness on the job.
April 1957 – May 1958
AG-32, National Security Agency, Arlington, VA & Ft. Meade, MD
After a short leave back home, I bought a 1952 DeSoto in St. Louis for $300 and headed for the 6972nd Support Squadron, USAFSS at Suitland, MD. Suitland Hall was a group of two story dormitories on the Suitland Parkway. Except for the US flag, it looked like any other typical set of government buildings. There was no fence or "main gate". There were no guards, motor pool, etc. Except for the dorms, I only remember the mess hall. Every day Air Force busses picked up Airmen to ferry them off to various Washington area locations.
I was assigned to AG-32 at NSA (National Security Agency) at Arlington Hall in Arlington, VA. It was about a 45 minute bus ride through Washington to get to Arlington.
So, my first day at work I walked up the long flight of steps through the front door at Arlington Hall. Following directions, I turned left at the first hallway and walked to the far end. There I came upon double doors with a small placard "AG-32 Restricted Entry". So I knocked. Inside was a very large area. At the front was a small cluster of desks. The two big desks were occupied by Lt. Commander Carter and GS-12 Jozy Chelzeldine. Three subordinate desks were manned by a Navy Warrant Officer, a Navy Petty
Officer 2nd Class Shriver (a CT– equivalent to a 202 Radio Traffic Analyst), an Air Force AIC 202. I can't remember the names of the Warrant Officer and the A1C. One empty desk was for me.
Down the room were three or four long rows of tables with about 20 civilians working at them.
In the first few days, I learned that I was a replacement for the A1C who was getting discharged very soon.
So he gave me on the job training over the couple of weeks.
The mission for AG-32 was simple. It was the receiving point for all hard copy COMINT and COMSEC materials coming into NSA from all over the world. Probably 99.9% was COMINT. There were two incoming shipments per day, equivalent to about two full tractor trailer trucks. In all, I estimate we received about 1000 bags a day.
One of my jobs was to check each bag with the shipping papers and sign official receipts. Any discrepancies and/or missing bags I reported to Lt. Cmdr Carter by written report. I assume action was taken, but I never found out what. After receipt, the bags were dumped on the long tables and processed by the civilians. Their job was to open the bags and packages inside, then based on the labels and/or content description they sorted out the materials into bins marked with acronyms such as ACOM-12, ECOM-34,
AX-2, MCOM-6, etc., for distribution. In all, there must have been thirty or 40 different bins.
I learned that each acronym/bin represented different groups in NSA specializing in different missions, countries, regions, or targets. I never did see any COMSEC materials or acronyms.
The sources of all these bags were NSA, Army, Navy, and Air Force COMINT intercept sites around the world. Their official NSA names were simply US1, US2, US3, etc. I don't remember how many there were, but there were probably over 300.
My job was to send reports to these sites when they made errors in shipping their materials. The civilians would send me discrepancy reports such as US1 – No classification stamp on inner envelope, missing documents, manifest errors, etc. I had to look up the NSA regulation that was violated and send the violating site a nasty message. I would also have to insure they acknowledged and understood their error. I probably wrote about thirty or forty messages a day. I'm certain my name was very well known all over the NSA "intercept" world.
Looking back, I guess NSA wanted an experienced COMSEC person for this job, since it was a form of "communications security". This was another one of those "odd" COMSEC jobs as I mentioned earlier.
In September, NSA moved from Arlington Hall to the new site at Ft. Meade. AG-32 was one of the advance parties since the receiving system had to be in place to insure continuity. I remember the day we loaded up all our furniture and materials (no computers in those days except for several experimental mainframes by IBM, RCA, and Cray) onto 18-wheelers and convoyed to Ft. Meade. Naturally, there were armed guards and soldiers along the route. The journey took about two hours. Ft. Meade was about mid-way between Washington and Baltimore, just off the Baltimore-Washington Parkway.
Our new operations was at the south end of the first basement. We had plenty of space with lots of room to expand. I recall that the main corridor running north-south through the first basement was wide enough for two 18-wheelers to pass (which they did sometimes), and about thirty feet high. Outside there were huge ramps leading from ground level into the basement corridor.
Once we were operational, my new job description remained pretty much the same. However, for some reason, our incoming volume of hard copy nearly doubled. I was real busy, receiving and signing for the two or three shipments a day, and then sending out my reprimanding messages to the offending US sites around the world.
There were times when my job was a little more interesting. Once a week or so, I made personal deliveries to NSA sites at the Pentagon, Bolling AFB, and residual offices at Arlington. On these runs I carried a sidearm and an attaché case (usually not very heavy). I remember the pleasant commutes between Bolling AFB and the Pentagon on the Potomac River via the Air Force operated ferry boat. It was actually a 36 foot ChrisCraft. A lot of times it was only me and a couple of Generals. We had very interesting conversations. Of course, I was extremely intimidated.
There were also times when I needed to visit other parts of the NSA Ft. Meade building to conduct AG-32 briefings. On these occasions, I had to have escorts because my red and blue AG-32 badge limited my travels.
These were interesting experiences and I had the chance to work alongside some of the COMINT sections. There was brilliant work done there, even though there were no computers. I also had some access to the CRYPO section and see the experimental mainframes. The Cray was all the buzz at the time.
I continued my brief AG-32 experience through early May 1958 when I got an early discharge to attend Louisiana State University.
While I didn't strictly do Traffic Analysis work at NSA, is was no less interesting. In ways, I was exposed to the broader functions and workings of the Agency. Had I been assigned to a COMINT section, I probably would have done pure Traffic Analysis but with narrow targets not fully integrated with the broad mission.
There was one most remarkable incident while I was at NSA at Ft. Meade. During the wee small hours of October 4, 1957 all the lights came on in my dorm and the Officer of the Day raced through the hall ways
shouting get up and go to work … NOW. We did! The emergency was the USSR's successful launch of Sputnik. The 183 pound basketball size satellite was already installed in its 98 minute orbit of the Earth.
As far as I ever knew, this caught the Agency by complete surprise. In the ensuing weeks, hard copy traffic deliveries picked up significantly. This was the first time I recall receiving magnetic tape. I later learned these were ELINT (Electronic Intelligence) materials which included up/downlink traffic between Russia and the satellite.
FINALLY …..
This concludes my COMSEC Recollections. In summary, it was a great experience and I feel most fortunate to have had the opportunity to serve with outstanding people in such a noble effort. I will never forget my many friends and the great organizations with which I had the privilege to serve.
EPILOGUE
I attended Louisiana State University and earned my degree in Mechanical Engineering. After a 33 year career with DuPont, I retired in 1993.
In 1994, I finished what I had started at Stinson Field in 1954. I got my private pilots license and bought a
Piper Tomahawk. I earned a commission in the Civil Air Patrol, flew search missions, and was squadron training officer. I retired from the CAP in 2000.
Now, in 2009, I am fully retired and in good health. I survived a mild heart attack and double bi-pass surgery in March 2001 so I should be good for a lot more years.
COMSEC AND NSA PERSONNEL RECOLLECTIONS
Det. 2, 6932nd CSS, Clark AFB, PI - Era 1955-1956

Names Recalled by Bruce Case

Anagnost

A2C

292

Barton

A2C

292

Busby

Jim

A2C

292

Cartmell

Ken

292

120 Days TDY

Case

Bruce

A2C

202

Fisk

292

Forrest

Dale

A1C

202

Fuchs

Raymond

A1C

202

Glenn

MSgt

NCOIC

Guillet

Clifford

A3C

202

Halliwell

Myles

A2C

292

Haynes

Ron

A2C

Clerk

Hunsucker

Ken

A2C

292

Ingram

Captain

Commander

1955

Jarosz

Frank

A1C

202

Kopp

A2C

292

Latner

Harvey

A2C

292

Lee

SSgt

292

Lemaster

(Sam?)

SSgt

292

Lockhart

Rodney

A1C

Radio Maint

Marx

A2C

292

McNamara

William

A1C

Supply

Mitchell

A2C

292

Mordhurst

Gerald

A2C

292

Neal

292

Oliphant

A2C

292

Ray

Thomas

A1C

202

Schaffer

(Neal?)

292

Varner

292

Waring

Captain

Commander

Jul. 56 - ?

Wideman

Rudolph

SSgt

Radio Maint
Det. 1, 6932nd CSS; Obu Site, Nagoya, Japan - March-May 1956

Names Recalled by Bruce Case

Maddox

Red

TSGT

202

Simpkins

William

A2C

202

Case

Bruce

A2C

202

Halliwell

Myles

A1C

292

Mitchell

A1C

292

Hanes

Ron

A2C

Clerk

White

Richard

A1C

292

Miramontes

A1C

292

Wagner

Waterhouse

McLaughlin

A2C

202

Latner

Harvey

A1C

292
HQ, 6932nd CSS; Shiroi AFB, Tokyo, Japan - June 1956-March 1957

Names Recalled by Bruce Case

Hicks

Major

Larson

Loren

1st Lieutenant

Banta

Hugh

Captain

Carney

Harold

MSGT

Rentz

Homer

A2C

202

Case

Bruce

A1C

202

Riffel

Ronald

A1C

202

Callahan

Daniel

A1C

202

Kent

Roy

A1C

202

Cameron

Richard

A1C

202

Rose

Ronald

A1C

202

Wightman

Donald

A1C

202

Santeler

Donald

A1C

202

Lowance

Jerry

A1C

202

Rethline

Cecil

A1C

202

Cothern

Tony

A1C

202

Stevens

William

A1C

202

Sothern

Roy

A1C

202

Jynks

James

A1C

Lee

Dallas

A1C

Parker

Mahlon

A1C

Rabedeau

Leo

A1C

Strohm

Richard

A1C

Coak

Kenneth

A1C

Clerk

Collett

Walter

A1C

Clerk

Babarski

Ron

A1C

202
HQ, National Security Agency, Arlington, VA – AG32 April 1957-September 1957

Names Recalled by Bruce Case

Carter

William

Lt. Cmdr USN

Cheseldine

Jodi

GS13

Wilson

Hugh

Lt.USN

Roehmer

Nelson

Lt.Jg. USN

202

March

Bill

Lt.Jg. USN

202

Kimmer

Ralph

M. Chief USN

202 - CT

Rogers

Donald

PO2 USN

202 - CT

Stevenson

William

GS11

Case

Bruce

A1C

202
HQ, National Security Agency, Ft. Meade, MD – AG32 October 1957-May 1958

7

Names Recalled by Bruce Case

Carter

William

Cmdr USN

Larimore

George

Lt.Cmdr USN

Bantam

Hugh

Lt USN

Oakley

Harold

GS13

Redd

Homer

Captain USAF

202

Roswell

Ronald

GS11

202

Cox

Daniel

PO2

202 CT

Case

Bruce

A1C

202

Robb

Ronald

P03 USN

202 CT
Bruce Case
bcase@sc.rr.com
From Larry A. Rickert
01/11/2016
Bob, my father, Maj Oliver A Rickert joined the 136th CSS in Feb 1950.
He had been drafted into the Army Air Corps in 1942 and served as a radio operator with the 66th TC SQ in New Guinea. From his personnel records and the 66th's squadron records, he logged 435 combat missions and received the DFC three times and the Air Medal.
He was then sent to post WWII China and assigned to the 332nd TC SQ - at that time, an AAG. "When the Communists overran Shang Hi, we had to blow our planes up on the runway and make our way to the docks to catch a ship to Hawaii. His personnel reflect he left Taku Bar, China and arrived in Hawaii four day later. The 332nd was de-activated 2 days later.
After China - the Berlin Air Lift.
He was then assigned to the 61st TC SQ (C-119s) in Nashville and they arrived in Korea in Sep 1950. In Korea, he logged another 59 combat missions (including support for the Chosin Reservoir). Five months after his arrival in Korea, he received another Air Medal and a field commission.
Back in the USA, he was assigned to the 136th CSS at Brooks AFB, reporting in Feb 1951.
According to his personnel records, he was the squadron commander for Det 12, 136th CSS from 20 Dec 1952 to 4 Aug 1952. (see the Brooks AFB pic on your web site)
His next assignment, Aug 1953) was Pepperell AFB, Det 10, 136th CSS. The family went with him (I was 11 and it was GREAT !)
Jan 1956, he was the Communications Officer for "Plans & Unit Requirements Div. at Kelly. While there, he had a number of job functions: Chief for: Vault Unit Comm Sec; Accounting Section; Production Control; and Requirements Branch.
In Jul 1960, he was assigned to TUSLOG Det 3-2 in Turkey as Communications Officer.
After is return to Kelly AFB in Jun 1961, he was primarily associated with COMSEC material security for cryptographic documents.
At this point I was stationed at Lowry AFB (AFCS), supporting the Comm Center at the Accounting and Finance Center in downtown Denver. Our crypto custodian (A/1C) was somewhat of an ass, typically showing a degree of disdain for the crypto techs. One morning, while drinking our coffee, he received his periodic crypto pouch and while reading what appeared to be a new directive, he mumbled and grumbled. Eventually, he turned to me and asked, "Are you any relation to this ass hole, Capt. Oliver Rickert?" To which I responded, "Yes, he's my father." His attitude after that was somewhat more demure.
In May 1964 he was transferred to Karamursel, Turkey - Chief, Material Maintenance Division until July 1, 1964. Then, until Jan 1, 1965 he was the Communications Electronic Staff Officer. My mother and sister traveled had traveled him.
Long after my mother died, he gave me an old coin, a 450 AD Justinian Follis (worth about $12 on eBay at the time). When asked where he got it, he told me he found it in Turkey "... scraping the dirt with the sole of my shoe, while inspecting the construction of an antenna to eves drop on the Russians."
The AN/FLR-9 "Elephant Cage" antenna at Karamursel was constructed in the 1964 - 1965 time frame.
In April 1966, he received the USAF Commendation medal. "Major Oliver A. Rickert distinguished himself by meritorious service while assigned as Communications Maintenance and Communications Staff Officer, TUSLOG Detachment 95, United States Air Force Security Service, from 16 May 1964 to 21 April 1966 ... ", signed by Louis E. Coria, Brigadier Gen, USAF
He retired from the USAF on May 31, 1966.
However, he later returned to USAFSS at Kelly, as a civilian. There are no personnel records available but during that period, he received several recognitions providing insight as to his continued service in USAFSS.
Still working in those.
Larry A Rickert
Flint, TX