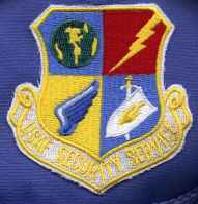 Welcome Veterans and
Friends to Robert Spiwak's USAFSS 136th CSS COMSEC Veterans Website.
Note: The pages on this web site are Graphic
Intensive and may take a long time to load.
Please turn on your sound

Learn about COMSEC History in the USAF, contributed by Fred Wagner, by clicking on "History of COMSEC in the USAF".

For Information about the "USAF COMSEC VETS GROUP" contact Anthony Lemons by email at: WanTon2 at verizon.net.

Click on the titles to the left to see: "Getting To Know You", for my biography, "136th CSS Photos" to see photographs of Texas, K55 Korea, Nagoya and Moriyama, Japan. See the Moriyama Compound then and now ( by Zenro Suzuoki).

For a visit to Korea click on "Photos of Taegu, Osan-ni and Seoul, Korea" and for more of the history of Osan-ni and the Sontag area see Kalani O'Sullivan's" Website.

To see photos of Nagoya, Japan taken in the early 1950s click on "Nagoya Scenes".

Listen to "Japanese Music from the early 1950's".

Read "USAFSS COMSEC Veteran's Biographies" and see "Contributed Photographs".

Click on "136th RSS Det. "A" 1949-1950" to see life in the Radio Security Squadron in Alaska, contributed by Bob Morris.

Family and friends click on "Our Family History"

If you would like to contribute suggestions or photos send email to Robert Spiwak at bobspiwak at verizon.net.